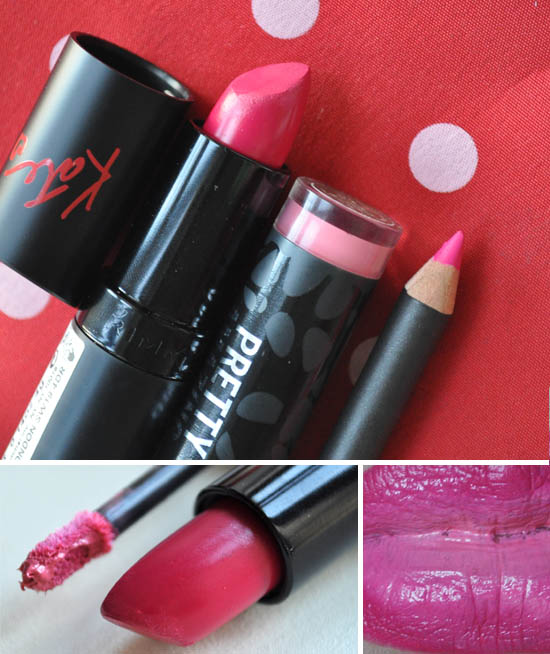 We checked out Gucci's take on the ombre lip which Pat McGrath sent down the catwalks for AW11 which means two-tone pouts are quite frankly NOW, ladies. N.O.W - oh yes. With a dark outer rim and a paler inner colour, this looks hard to achieve.
Tricky. Complicated, one of those difficult beauty tricks involving skills, brushes and know-how far beyond us mere mortals.
Is it?
Is it feck. While it's not to everyone's taste, all it requires two creamy lipsticks and that's basically yer lot. I've been ombreing myself all round town recently and here's how I've been doing it, in approx three minutes each time.
Messing about in the bathroom over the past few weeks has determined that while I'm sure you can create an ombre lip with matte lipsticks it'll require a bit more input and finesse from you at the creation stages, whereas creamy, emollient lippies do half the job by nature of their formulation, so they're a much easier way to work.
My tools for this particular graded pink were Kate Moss 02 Lasting Finish shade for Rimmel and one of the excellent Bare Escentuals Pretty Amazing lip colours in Ambition. Both of these are gudgy enough to work well with each other and the Bare Escentuals product is bright enough to be noticeable side by side with the deeper pink contrast provide by Lasting Finish 02.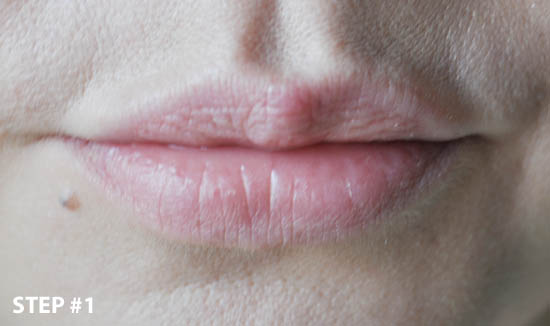 So, kick off with bare lips. Pretty basic so far, eh?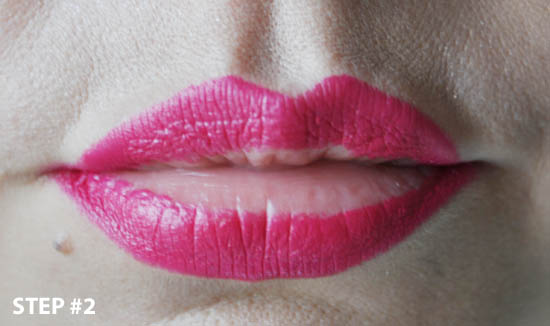 Advertised
Now, draw your deeper shade - in this case it's the Kate for Rimmel Lasting Finish in 02 colour I'm using - around the lips to about half of the way in. You don't need to be super-precise, but don't fill the whole lip in; leave the centre bare. I dug out a much-neglected lip pencil for this as well, Mac's Embrace Me, in case I needed to do some precise tidy-up at the end.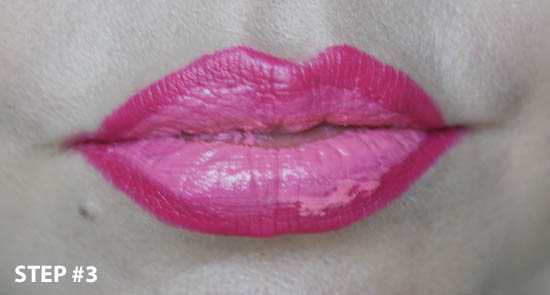 Next, apply your brighter shade in the centre of the lips. For this look I'm using Bare Escentuals Pretty Amazing in Ambition and it's ideal because it's a really thick, super-creamy and opaque liquid lipstick that's pretty much made for this. The new Sleek Pout Paints could be a goer for an ombre lip too, by the way. Again, you don't have to be too precise, but do try to make sure you're placing the colour in the centre of the lips.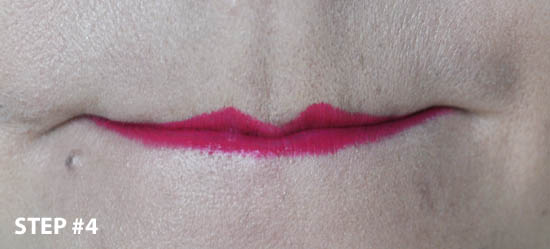 Vile pic alert!
Now, here comes the really hard technical bit: blending. It's so difficult and skill-based: smush your lips together as above and mush them about together a bit, carefully, to blend the two shades together. That's really all you need to do!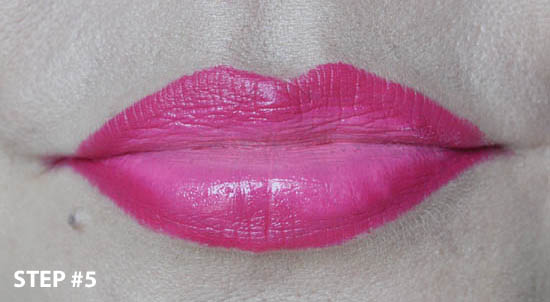 Ta-dah! Both shades merged nicely and you can see a noticeable outer colour and brighter inner without getting that awful dark lip-liner line effect that quite frankly, no one wants.
The other nice thing about this is it can make thin lips seem bigger, as it's a bit of an optical illusion, so a good thing to know about if you'd like to enhance a pout you reckon is on the slim side. And of course you don't have to limit it to pink: this'll work nicely with shades of red and burgundy, purple and violet and orange and coral.
Advertised
What do you think? Gick or will you give it a go?