 If I didn't use hand cream all the live long year, I would be heralding this week as the beginning of hand cream season. You can tell it's time to begin your seasonal slathering (if you wean yourself off the stuff during the warmer months) when you go outside and notice that you could really do with a pair of gloves.
I am a hand cream junkie and have pots and tubes of it in every nook and cranny but I'm not at all loyal to any one brand. I do appreciate a good one, however, and I'm always (rather pathetically) excited when a new one comes my way.
Liz Earle has released two new scents to make up the Hand Repair collection. Along with the signature Orange Flower scent, Lavender & Basil and Rosemary & Rock Rose have been added to the mix. Typically of Liz Earle, the Hand Repair Collection contains all sorts of nice botanical ingredients to moisturise mitts: echinacea, hops and natural source Vitamin E are included in every bottle.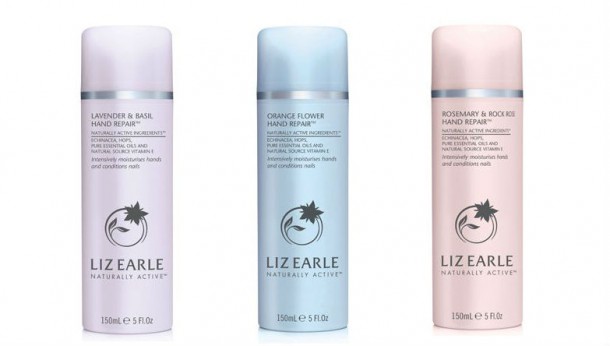 Advertised
Scent matters when it comes to hand cream; when it's too perfum-y or clinical  it can overwhelm every other scent and when you are applying it multiple times a day this is not ideal. I love the three scents from the Liz Earle collection, they are subtle and well-balanced. The cream itself feels gorgeous and not at all greasy and it soaks in so quickly and my hands really do feel nourished. Which, as it happens,  is exactly want you want from hand cream. For what it's worth (because I was surprised with myself for favoring this; I'm generally a lavender girl) I like the Rosemary & Rock Rose scent the best.
At €27.75, they are on the luxury end of the hand cream scale but for someone who really likes a good hand cream this could make a lovely present (hint hint).
Would you shell out anything over €20 for a hand cream? Which creams do you rate?