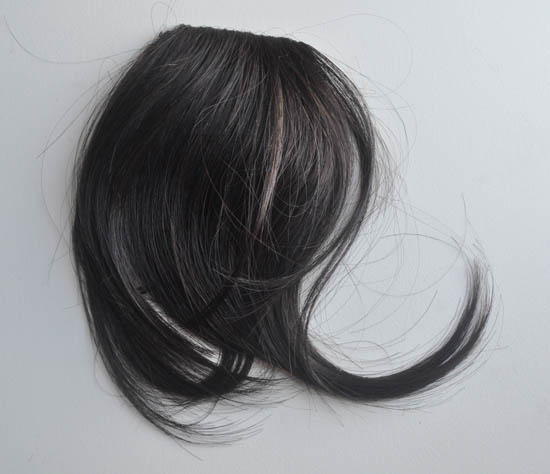 Clip-in fringe - this has less volume and is longer at the sides so it blends with hair worn down better

Meeting up yesterday to put some var interesting forthcoming blog plans in motion - watch this space and all that - Aisling and I tootled around to Sally's Salon Services on Drury street and from there we headed to Hairspray on Wicklow street because the sudden need to buy clip in fringes - or winges - had reared its head and demanded to be instantly satisfied.
And hey, who were we to deny it?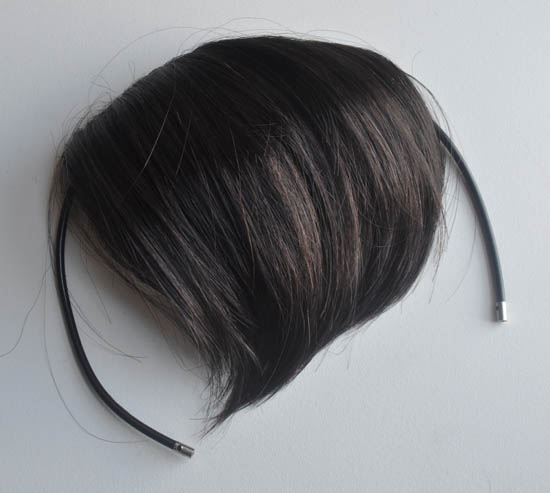 Fringe on a band - this one is fuller and has an even, blunt-cut finish so it sits better with a ponytail

For fans of the hirsute, Hairspray really is yer only follicle: they've got pretty much everything a tress-loving gal could want and then some. Jessica Simpson's Ken Paves range is stocked as are a bewildering array of hair pieces, scrunchies, extensions, bows and clip ins.
There are two types of fringe on offer; one on a band for €15 and one with clips for €10. According to the Hairspray website, these are made using human hair - but I've no idea as to the ethics of its production. We bagged both types, after being asked did we need any assistance by a helpful gal on the shop floor. I'm sorry to say the till experience was less pleasant. Brusque, is how I'd describe the service there. I put down my two packets - one with the band, one without - the assistant didn't check to see what exactly I was buying - and was briskly told "€30". I queried that, as I'd checked prices and noticed the clip-in version was €5 less.
"Yes," the woman said matter of factly, as if she was informing me of the prices, even though I was the one who'd asked, "one is €10. So it's €25." There was no, "oh gosh I'm sorry, my apologies." It was altogether a disinterested and not remotely customer-focused approach with the bare minimum of interaction - and, I might add, one in which I was going be be out of pocket unless I spoke up. Perhaps I got her on a bad day, but service matters, especially when cash is changing hands.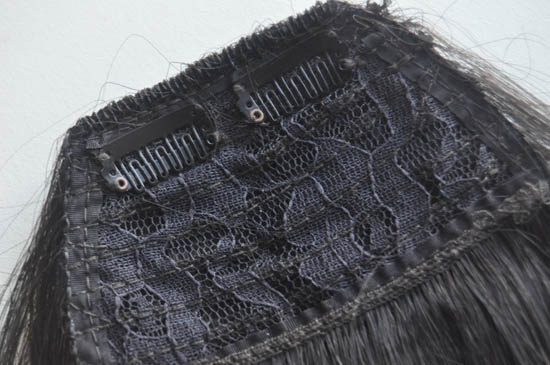 The altogether too wee clips on the clip in fringe
That said, how did we get on with our hairpieces? They're fun, and we had a laugh putting them on and taking the pictures but we've both pretty much decided that fringes - fake or otherwise - are probably not for us. The fringe on the band is the easiest to use but the hardest to disguise - you can see the band at the sides of your head - while the clip-in version is difficult to control and will probably need some extra pins or slides to keep it in place - the little clips on the reverse weren't enough to hold it firm for either of us.
Advertised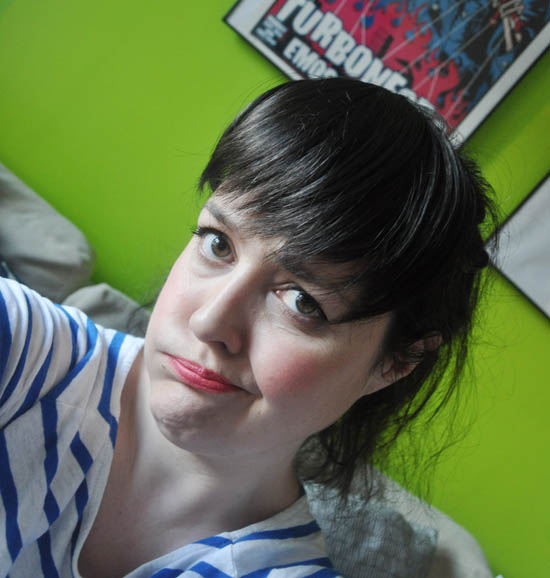 Me with the fringe on a hairband. It matched the rest of my hair well but it made me look all chubby-cheeked and Roundey Mooney. And Jaysis, no one wants that.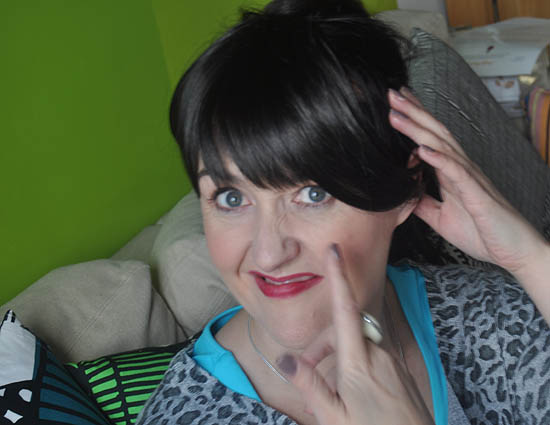 Aisling with the clip-in and hair up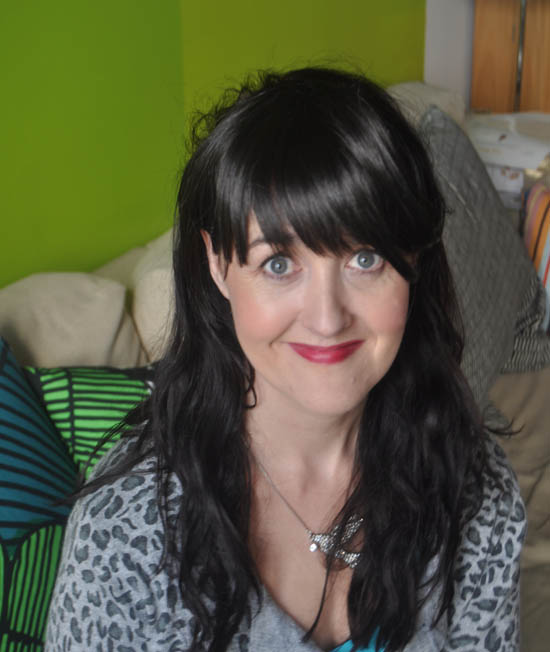 And hair down. And face of extreme unimpressedness.
Technical niggles aside, neither of us loved our be-fringed selves. I felt about 12, Aisling reckoned she looked like Pat Shortt (Father, I killed a man) and while we were dying with laughter trying them on and taking the pictures, it might be Halloween before they get taken out again.
And sure of course we couldn't resist finding a couple of other uses for our fake fringes too - while we were at it, like ...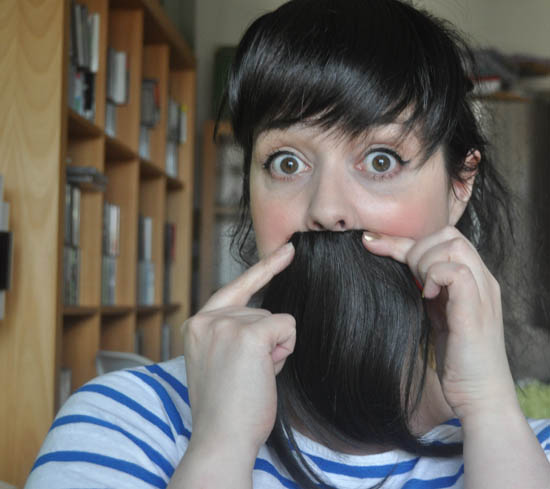 Self explanatory pretending-to-be-a-moustache shot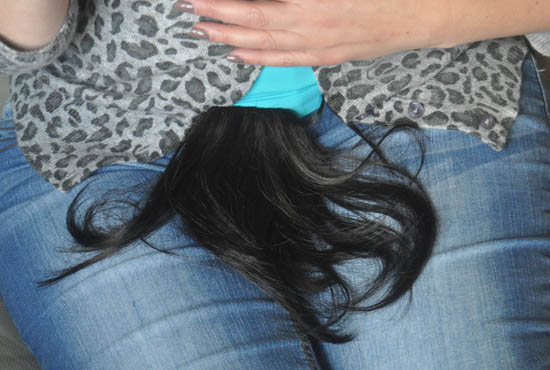 Advertised
Simply crying out for a Vajazzling ...