 As one of Ireland's 'male fashion personalities', I am often involved in a variety of fun and different fashion projects across the country. This means that I am up-to-date and 'in the know' when it comes to understanding what Irish men are wearing.
From farmers to bankers, indie guys who sit on the steps of Clement & Pekoe to posh country folk, the men of Ireland all fall into a distinct category - whether they know it or not.
Ladies, this test is not aimed at the men themselves to take; it's for you to discover what type of Irish fashion guy you are dating. If you are unhappy with the category your beau falls into, be prepared for the all-important, 'you have no fashion sense' talk. When facing a problem like this, I recommend you always come adorned with the solution; in this case, the solution is a car trunk full of stylish clothes you have hand picked for your man.
OR perhaps you are simply just fed up with being a fierce fashion bitch and need your man to keep up? I mean fair is fair. If this is the case, please feel free to use this test as a kick up the arse to show your man which category he (unfortunately) falls into.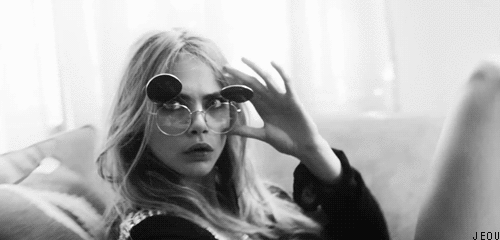 So without further ado, let's find out which type of Irish fashion man you are dating. Choose which answer is most relevant to your guy and take a note of the letter (a, b, c etc.) each time. Here we go!
1. Which of the following items is most likely to be in your boyfriend's wardrobe?
a. A matching Adidas tracksuit top & bottoms
b. A chequered shirt
c. An old black hoodie
d. Black skinny jeans
e. Bootleg jeans
f. Acne cropped trousers
g. A Ted Baker blazer
2. Your boyfriend's hair is closest to which of the following?
g. A luxurious french quiff
b & e. Cut short and stays as it is straight out of bed
a. Shaved at the sides and spiked up with gel
f. Kept neat and subtly styled
d. A man bun
c. He couldn't care less how his hair looks
3. Which shop is your man most likely to buy clothes in?
d. A vintage shop
b. Jack & Jones
e. Heatons
f. COS
a. Topman
c. He hates shopping for clothes
g. Brown Thomas
4. Your man gets his hair done in which of the following?
b & e. The local standard barbers
d. A trendy barbers
g. A Hair Salon
a. Grafton Barbers
c. You or his Mam cut it
5. You're most likely to find your guy in what shoes?
g. Expensive leather brogues
c. Old clunky runners
d. Black leather Chelsea boots
a. Nike Airmax sneakers
f. COS white runners
b. Converse
e. Mountain/walking boots
6. Your man follows which of the following on Instagram?
d. Lovin' Dublin
f. The Business of Fashion
g. Horse Racing Ireland
b. LadBible
a. Shane Long
e. Official GAA
c. Metallica
7. Your guy would dress most similarly to
Advertised
c. Johnny Knoxville
a. Jeremy McConnell
e. Prince Harry
b. Bernard Brogan
e. Ron Weasley
d. Olly Alexander (Years & Years)
f. Eddie Redmayne
8. Which of these gifts would your beau be happiest you bought him?
g. New rugby ball
c. That new Playstation game he wants
b. €100 bar tab in the pub for him and the lads
e. New part for his car
a. River Island voucher
f. Ermenegildo Zegna boots
d. Tattoo voucher
9. How long does he take to get ready before a night out?
c. 5 minutes
e. 10 minutes
b. 20 minute
a. Half an hour
g. 45 minutes
d.  1 hour
f. 1 and a half hours
10. Your guy has his suits tailored after he buys them?
g. Sometimes
f. Always
e. Never
d. He has no suits
b. He would but doesn't think he can afford it
a. Once for a special occasion
c. What's tailoring?
11. Your man's shirt is which of the following... 
g. A dress shirt tailored to fit him perfectly
d. Buttoned up to the top with a cool pattern
f. Buttoned up and worn under a round-neck jumper
b. A casual shirt, nothing expensive
e. Years old, he needs new shirts
c. He doesn't own any shirts, only T-shirts
a. Something to do with sports or a jersey
12. When picking an outfit he cares more about...
g. Designer labels
f. Cuts, shapes and textures
b. Being trendy yet comfortable
c + e. Being comfortable is most important
d. Standing out from the crowd
a. Hair perfectly shaped
Click here to see your lad's results!
As well as being Beaut.ie's Fashion Contributor, Rob is a regular fashion presenter on TV3 Ireland AM and Spin1038. Follow Rob on social media:
Advertised