 It was one of the most talked about make up launches to hit our shores when Charlotte Tilbury launched in Brown Thomas back in August 2014. The brand hit the ground running  and it's one that still excites (if you haven't heard what's happening with the brand in Ireland next Wednesday 25th, you can catch up on all those details here).
I love the packaging; it's luxurious, art-deco inspired and makes me feel like I have my life together when I see them peeking out of make up kit. But more than anything else, the ten iconic looks really demonstrate the power of make up.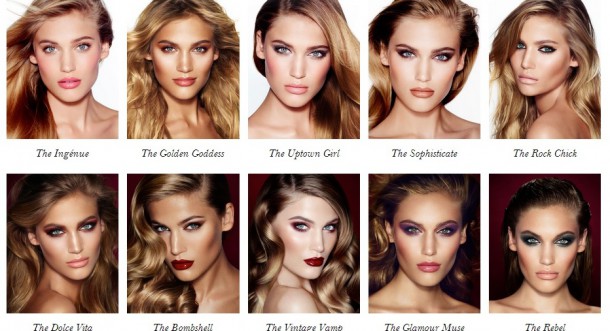 Charlotte herself is a make up artist with years of hands-on experience when it comes to photo shoots, fashion weeks, movie set and supermodel friends; I genuinely rate her knowledge.
But now for the shameful bit. If I am 100% honest with you, I must admit that I had not tried any of her products before. I am aware she used work for Tom Ford and my love for his eye shadows is well documented (you can follow my step by step tutorial with his palettes here). I have a few friends who used to work with me in MAC and who now work for Tilbury and they absolutely rave about the products. So I have no excuse to not have tried the products, I'll just hang my head in shame.
But no more (yes, that was somewhat short lived head hanging). I got my mitts on some Magic Foundation and having heard so many great things about its coverage and finish, I put it to work. In the back of my mind were my bridal clients at the studio, could this be the foundation for their special day?
Magic Foundation €40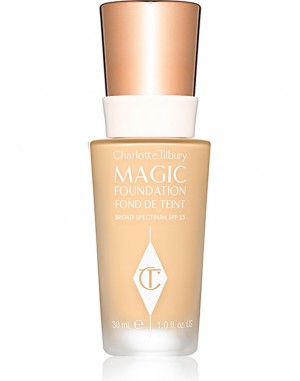 The blurb reckons that it delivers' flawless, poreless long lasting coverage for a perfect skin day, every day. But I'll be the judge of that, thank you very much. Or rather, my skin will be the judge of that, thank you very much. My skin is always the judge and if you want absolute proof of that, check out its reaction to Make Up For Ever's latest launch here.
Advertised
I was getting excited before I had even opened the bottle; not only is this foundation said to instantly cover but it is also supposed to treat skin in the long term. And products that fuse cosmetic and skincare goodness are my kind of products.
But I was eager to know if the research behind the marketing could deliver; what were these magical ingredients that were help my skin? And the answer is mushroom extract, hyaluronic spheres, VC-IP and Vitamin C. So far, so goodness. It was time to try it out.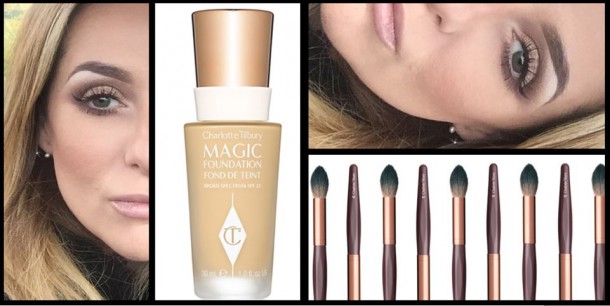 I've used it three times now and the initial results are in (and the pics are above).
First off, I love the texture of it. When I initially applied it, my skin looked super radiant. Throughout the day, however, it did need to be powdered down quite a bit. But I do have particularly oily skin so don't that necessarily put you off.
The finish of it is very nice indeed and the coverage is buildable. And my favourite bit is that it doesn't settle in lines as much as other full coverage matte foundations do.
On the flip side, you do have to use more product to get a fuller coverage result. And I needed to check it throughout the day because my face is so oily. For a normal, combination to dry skin, I think it would be an amazing investment.
All in all, this is a great bridal pick for those proud owners of normal, combination or dry skin. But for the oilier in the congregation, the search continues.
And I haven't forgotten that the marketing is telling me that this little wonder will reduce the appearance of acne and redness and just make my skin in all round better condition in four months. I'll report back and let you know how I go.
Advertised
Have you tried out this foundation? Is it a winner for you? And what foundation did you opt for on your wedding day?