 My hair has always been one part of myself that I really don't like. We all have bits of ourselves that we dislike, or that drive us crazy. My hair has plagued me with oiliness since I was about ten, but will always dry fuzzy after washing. It can look okay sometimes, but there's so much work involved in creating that state of okayness, that I usually can't be bothered.
The constant washing and styling is such a pain in the proverbial. I try not to wash my hair every day as that's too much  soap for any scalp to deal with, but if I exercise or put conditioner anywhere near my roots the day before, it's immediately reduced to a state of oilness that makes me look like I haven't washed it for a week. And then there's that nasty, scuzzy feeling the oiliness creates - like you're wearing an invisible hat and your scalp is too hot.
The obvious solution is dry shampoo, but if your hair is really oily like mine, you might find that you have to use a lot to absorb the oil, and then you look like a bad Marie Antoinette impersonator. Just no.
An intriguing new product arrived at Beaut.ie towers in this month's GlossyBox. It's an unusual looking dry shampoo, and at first I was sceptical because I really have tried them all.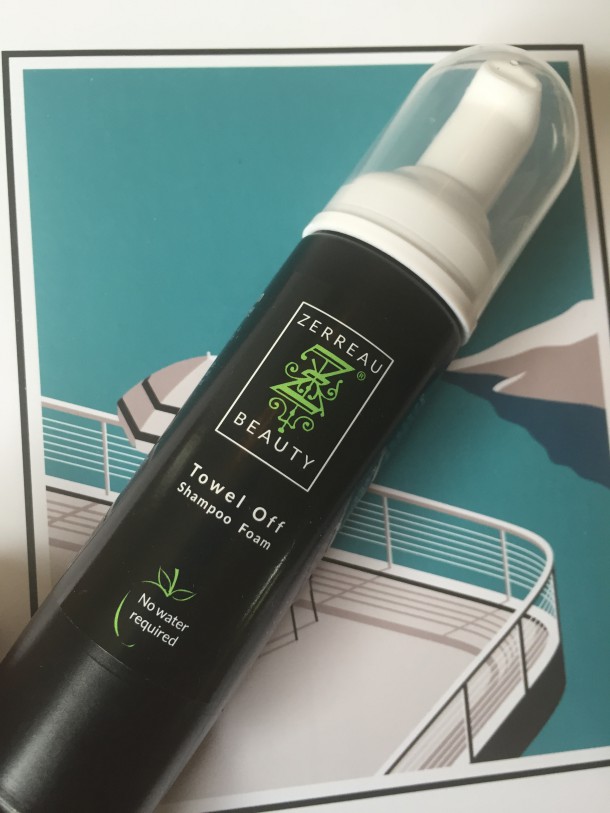 Advertised
Zerreau Beauty Towel-Off Shampoo Foam is perfect for festivals and trips. The version that came in this month's GlossyBox is a generously sized 70ml sample, but you can buy a bigger 180ml size from Zerreau's website for £7.95.
The first time I used it was after exercise, when I had to shower quickly and get back to work, but didn't have time to wash my hair (it's a bit icky, I know, but these things can happen). About four pumps of this massaged into my roots left my roots looking kind of sticky, and I was certain it wouldn't work. After a rough towel-dry, it started to look cleaner, but since I was rushing, I gave it a blast for about a minute with the hair dryer. When I looked in the mirror, my hair looked voluminous and freshly washed. No powdery buildup, no crispiness. I can't recommend this enough. 
Do you share my oily hair woes, and have you found the dry shampoo that works for your hair? Share your favourites in the comments.