 As my mother might say, is this the new thing now?
Clarins have just released their Radiance Plus Golden Glow Booster for body (€36) and he's an interesting little fella. Last year they brought out Clarins Radiance Plus Golden Glow Booster for face and this is a continuation of the range to include the body, with this version containing a higher amount of DHA than is in the face version.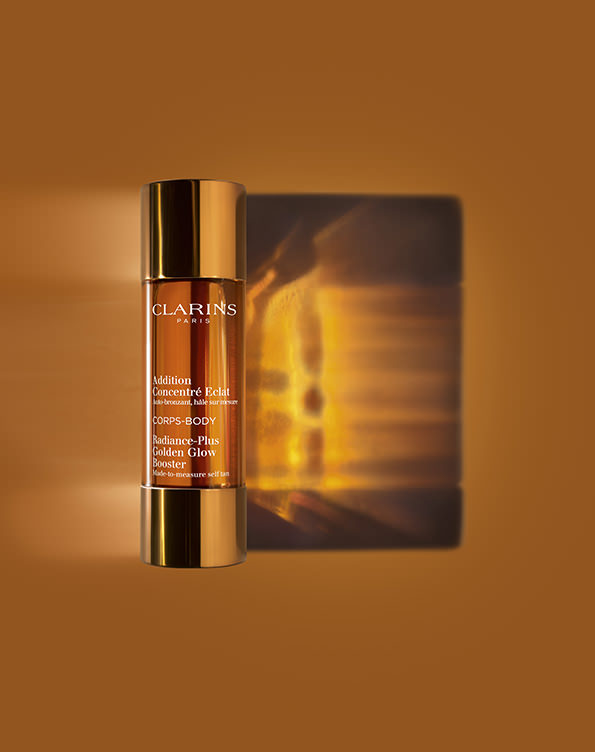 What makes this product different is that it can be mixed with your own body moisturiser so you don't have to forgo your favourite body cream (and if you're wondering what the Beaut readers voted as their favourite body moisturiser in last year's Best in Beautie Awards, you'll see those results here). 
The bottle has a handy little dropper which I quite like as you aren't wasting any product.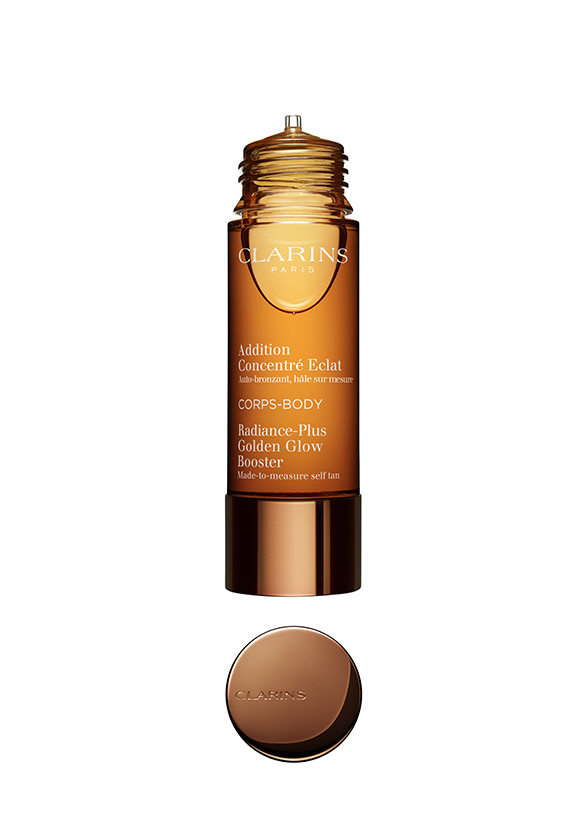 Mix four to six drops of the Booster per dollop of body lotion that you use. Yes, dollop is a technical term but I'd say it equates to either an arm/half-leg/stomach. I'd suggest starting with four drops and you can intensify with more product on the next application if you like.
Advertised
The texture of the Booster is like an oil and it mixed really well with my usual cream. I used four drops and it just gave a really subtle glow to my skin - very natural looking and I'll certainly increase to six drops when real summer (dear God, let there be a real summer) arrives.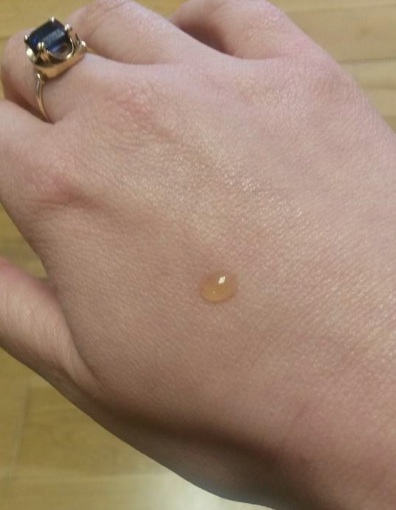 The active ingredients in this Booster are natural components DHA and erythrulose so obviously you have to make sure that you wash your hands after application to avoid the dreaded palm stain.
And because a tan always looks better and more natural on moisturised skin, Clarins have added an extract of aloe vera to the formula which will give you a more even result. But do continue to show extra moisturising love to awkward areas like elbows, knees, wrists and ankles before application.
And top tanning tip (apart from exfoliation) is to keep a damp cotton pad on hand while assuming the weird stick-man drying poses so that you can wipe it over those same awkward areas that tend to gather the tanning agents.
If you're looking for an alternative to the current lotions and potions for home tanning, I'd recommend checking this out. It's sure to make an appearance at a festival field near you.
Advertised
Have you tried Clarins Radiance Plus Golden Glow Booster for body? Are you a fan of home tanning or is professional spray at a salon the way to go?