 Isadora have been impressing us of late. We fell in love with this magic face sculptor and gorgeous eyeshadow palette - in fact now that I think about it I've been wearing the eyeshadow practically everyday and using the face sculptor every time I go out.
Isadora haven't disappointed with their new products for Spring/Summer 15. The 'Nude Essentials' range features a few new products including a re-designed eyeshadow sponge, an eye shadow crease brush, an eye colour bar and these dinky twist-up matt lip crayons.
They come in three perfect-for-spring shades - 50 Naked, 52 Posh Peach and 56 Candy Store. The packaging is light and modern and we think they are lovely little quick 'n' easy lip colour fixes.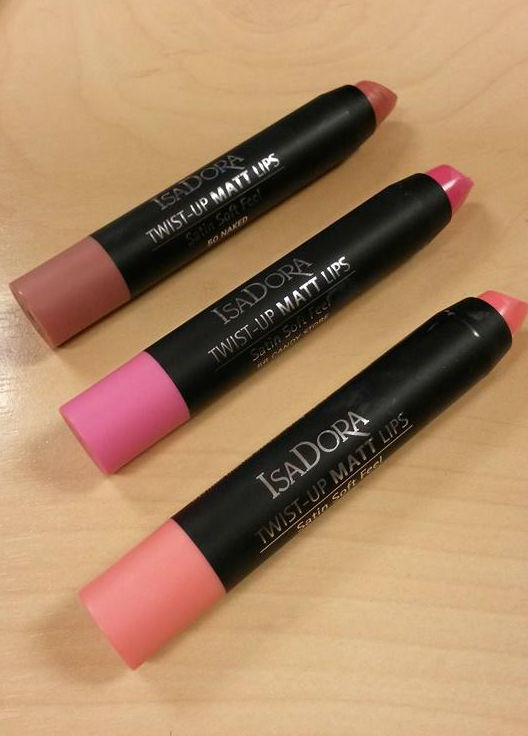 I like lip crayons for casual day time because I can just draw it on and not have to think about the colour bleeding. These babies are held in a retractable twist-up pen so topping them isn't a bother. I tried the Naked shade and didn't find it drying at all (apparently they've been infused with moisturizing and protective ingredients) it felt creamy and the finish was a nice matte.
Advertised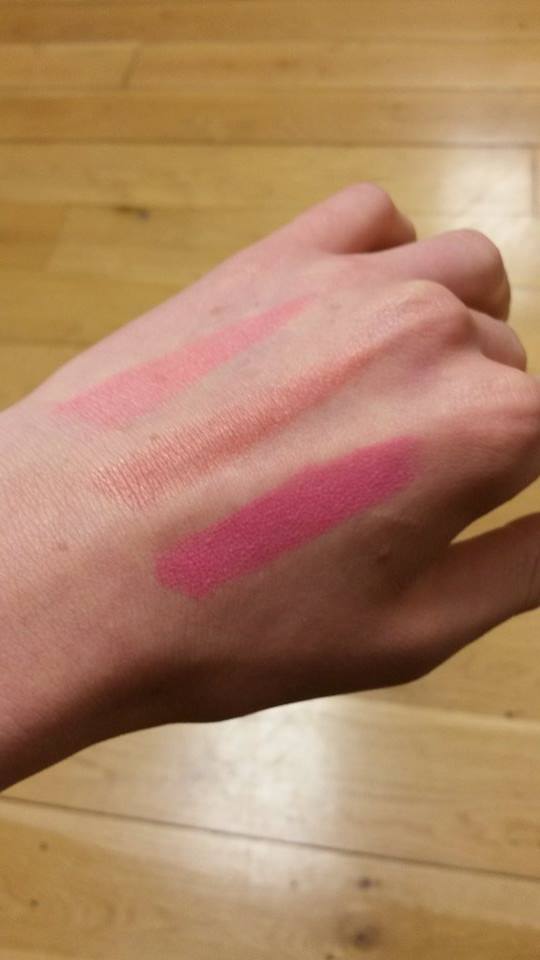 The shades are gorgeous for Spring/Summer (how cool would that pink be at a festival?), they feel lovely on the smackers and I've been wearing the Naked for a couple of hours now and so far no budge! Although it feels so nice to apply I might just top it up anyway.
Each Twist-Up Matt Lips cost €13.25 and are available at Isadora stands now!
Have you tried Isadora? Are you a fan of the brand? Might you invest in these lovely tube of lippy goodness? Let's hear it below!