 Colourdy hair was nice for a while but I'm glad its time is coming to an end. It made me feel like we were living in The Capital and cool people are supposed to rebel against the bourgeoisie. Katniss would never have fallen for pink or green hair, even if Cinna told her it was a good idea.
Katniss's alter ego Jennifer Lawrence has dabbled with multi-coloured hair, but it's her latest hair look that has people talking. The return of the icy blond is nigh.
Taylor Swift leads the blonde-blonde brigade, but despite her Anna Wintour approved makeover, she's still not cool enough for people to want to copy her. Instead, Jennifer Lawrence shows up at the X-Men: Apocalypse premiere and BANG, we've got a new hair trend.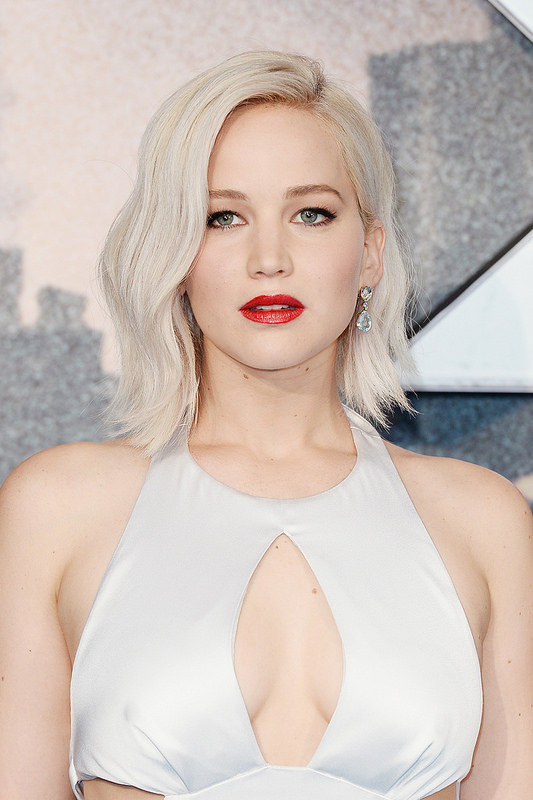 Advertised
I especially like it because it's summer but she's rocking the pale and interesting thing and look at that lipstick. You know those black and white photo prints people get with one bit coloured in..?
Grace Kelly and Gwen Stefani have done it before, and Jennifer proves it's time for another resurgence. Is this a shade of blonde you think you could rock?