 It's hard to imagine a world that doesn't accept piling your hair on top of your head and heading straight out the door like that. It's like trying to think of a world where skinny jeans don't exist, or selfies, or HD brows. How did people live before all that?
It took me ages to get round to the idea of a top knot, but like everyone else with long hair - boys included - it caught on. Why? Because it makes us look taller, give us a non-surgical facelift, and it's easy to do. Over the past year or so, however, it got a little bit basic. For 'hair-up' days, plaits began to take over, plaits in all shapes and forms, but particularly boxer braids. But in as quick a turn around as Kim Kardashian going from bleach back to black, those boxer braids were out.
And the top knot is back. Hurrah!
Everyone is doing it: Shay Mitchell at the Teen Choice Awards (and check out those eyes);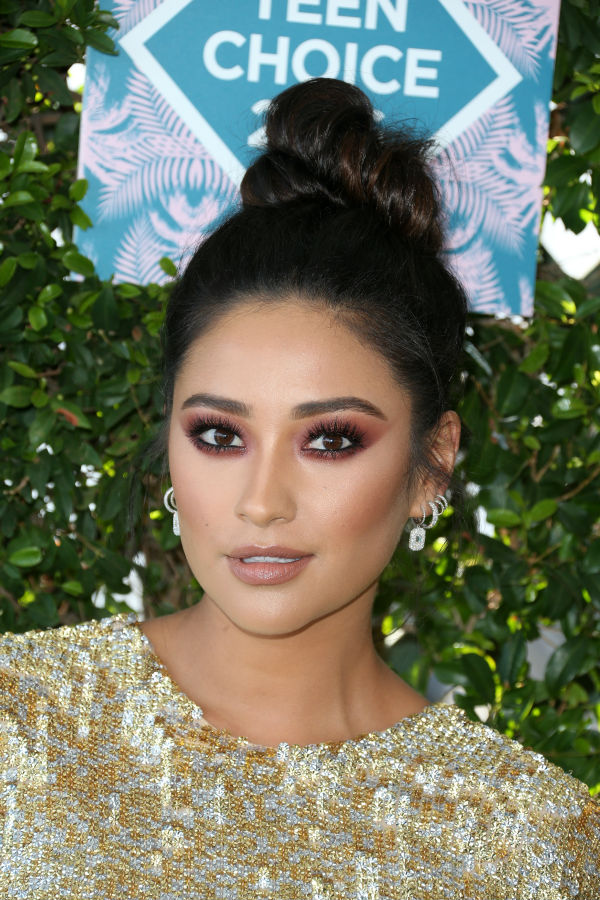 Kendall Jenner at the races (not Galway, unfortch);
Advertised
Rosie Huntington-Whitely.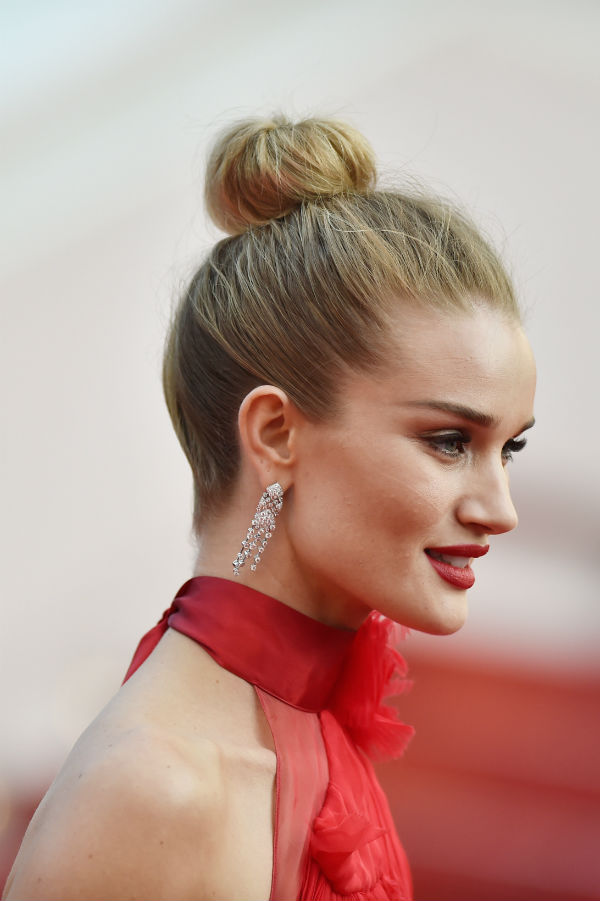 When I'm in the office, and my hair is in my face, I just pile it up and secure it loosely with one of the hair bands I have around my wrist. If I'm at home and realise that it's an up day, I'll pile it up and secure with a hair band and pins, because it tends to fall down when I'm half-running to where ever I'm off to. If I have time, or it's a special occasion, and I want something like what Rosie is sporting, I'll do this:
Brush hair into a ponytail at the top of my head, making sure the back is smooth
Take chunks or hair, spritz it with hairspray and back-comb
Mould it over the ponytail like a hairy dome and secure with a couple of pins, leaving the ends loose
Wrap the loose ends around the dome to create the bun and secure with more pins
Spray the lot with hairspray, et voila
Did you abandon the topknot? Did you embrace the braid? How is your hair styled right now?
Advertised