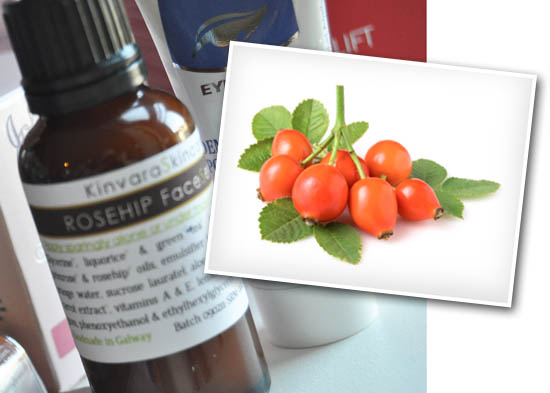 Hands up who got one of these in their goody bag on Saturday?
There were literally squeals of joy when this bottle of serum was discovered as various Beaut.ies truffled through their bags. Practically half of our readership had fallen in love with Trilogy Rosehip Oil and so were delighted to see this Irish organic rosehip oil appearing as if by magic.
"Mmmm this looks good, must get one of them for myself" I thought unscrewing a bottle and having a good sniff "If there's any going spare I'll pick one up at the end of the day to review."
Advertised
Was there any going spare? Are you joking! Kinvara Skincare kindly sent 20 bottles of this down for goody bags and it caused a feeding frenzy. It's handmade. all natural, organic and contains no nasty chemicals (€25). A the moment they don't have their website fully ready, but you can have a little look here and read more about their ingredients and philosophy. If you want to become part of the exclusive club that has one of these serums on their bathroom shelf you can email Kinvara Skincare to buy a bottle (contact details on their website).
Now seeing as I didn't get a chance to try this out it's over to you guys!