 Everything in the Body Shop smells AMAZING. Even the hemp products smell moreish, how do they  do it?
And adding to the delicious whirl of scents in store comes Honeymania.  Made from community fair trade Sheka honey from Ethiopia it smells yum.   I was expecting an almost overpoweringly sweet scent, but this range has a fantastic mix of honey and floral notes.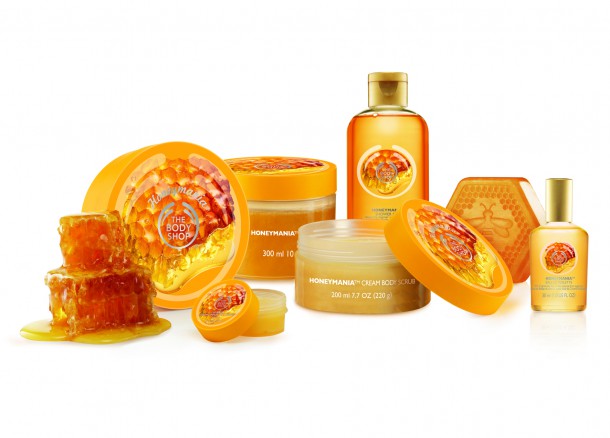 Body Scrub - €18.95
My absolute favorite is definitely the Body Scrub. The consistency is less grainy than their usual scrub, so at first I though it might not be as effective. But this bad boy exfoliates perfectly, without being too harsh and scrubby. It left me feeling smooth and clean and soft, and even the rich Honeymania body butter sank in easily afterwards.
Body Butter - €18.95
Advertised
The Body Shop's Body Butters are a bit of a staple for me and my dry skin. They're always brilliantly rich, nourishing and beautifully scented, and the Honeymania Body Butter is no exception. The scent is gorgeous, it's sweet but not sickly sweet and it stays with you but not in an overpowering way. Nyom.
Lip Balm - €7.50
The Lip Butter is another classic but a new one to me. (Is it quite weird that I've never tried a Body Shop Lip Balm? Probably!) What I love about this is that the formula melts on so smoothly, even on my completely fecked lips.
So do you think you might pick up a few bits and pieces from the Honeymania collection?