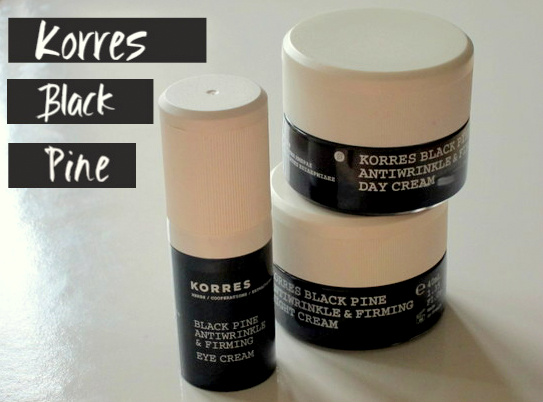 You might be familiar with Korres from their cult lip butter range, but there's a lot more to this Greek skincare brand.  They offer more than 400 natural and certified organic products - including skin and hair care, make up and sun protection - in  over 30 countries worldwide. In their native Greece they have a sustainability programme in place, and invest heavily in research into Greek herbs and other natural ingredients.
Black Pine is the second anti-ageing line from the brand, following the Quecertin & Oak line. It's a small edit: two day creams (for normal/combination or dry skin, both €43), an eye cream, €35, and a night cream at €47.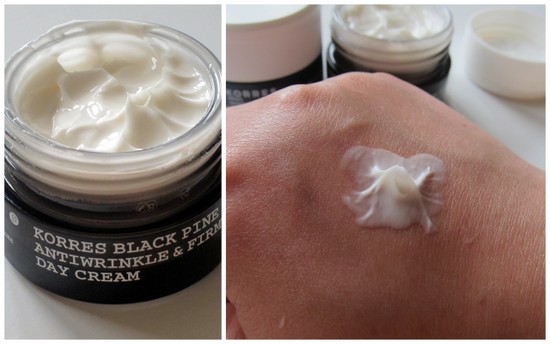 The range makes some pretty big claims: firming and re-contouring, instant lifting, wrinkle fighting, hydration and brightness. They're backed up by impressive sounding clinical trials: after two months use, 100% of women recorded increased skin firmness, increased skin elasticity, enhanced radiance and improved skin texture.
I'm not actually in the right demographic for the range - it's aimed at people from 40-50, and I'm not quite there yet. But by the time I found that out, I was hooked! After just a short while I saw a difference in the hydration levels, brightness and texture of my skin - it seems healthier and happier overall.
Advertised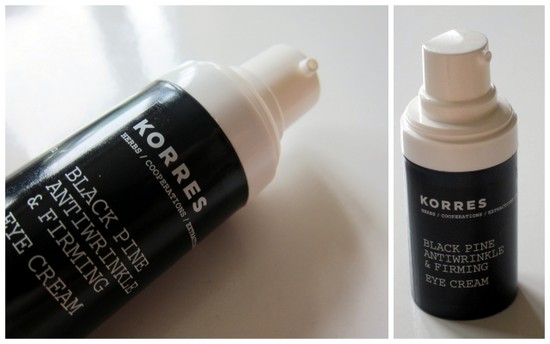 Black Pine is the star ingredient but there are 8 other actives in the formula, one of which being a natural peptide with proven firming properties (Hexapeptide 11, if you're wondering!). The pine protects and strengthens, soy and wild yam complex fight wrinkles, while oat and tea extracts work on brightening the skin.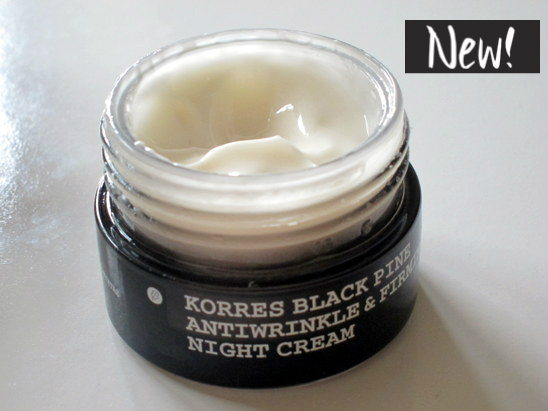 And then there's the scent! Each product is subtly different - I like them all but the day cream is so delicious I could eat it. "Smell my neck!" I instruct a friend I meet for lunch. She duly does and we spend a good five minutes rhapsodising and trying to put our fingers on what it is. Something fruity and amazing, is the best we can come up with, so you'll really have to check it out yourself.
The Black Pine range is available now from Harvey Nichols. Fancy giving it a whirl? Or maybe you've tried something else from this natural Greek brand? Tell us in the comments!