 A dupe that's so close to the original...If they're not twins, they're sisters.
We are all aware at this stage of the Kylie Lip Kits, they've been known to sell out in minutes and come with a hefty price tag.  Add tax and shipping from the USA on top of that and you are €50 out of pocket. But if you are a makeup addict like the best of us you will need to have it in your grasp.
Kylie Lip Kit - Posey K €28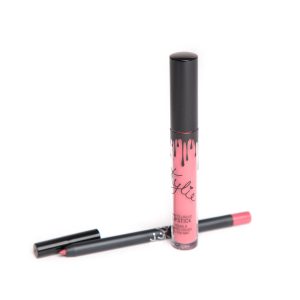 This light pink colour is a lovely every day girly tone. It works with most skin tones and comes with a lip liner to match. The matte finish liquid lipstick lasts all day long through eating, drinking and the rest. But if you're smart you can get the same product for a fraction of the cost. Word on the street is that not only are the colours the same in the Kylie product line as Colour Pop cosmetics but so is the product. Colour Pop actually sued Kylie for reusing their product and won.
Tip: Don't forget during the winter period, make sure to exfoliate and hydrate your lips before application to stop them drying out. This goes without saying for all liquid lipsticks.
Advertised
Colour Pop Ultra Matte Lip - Perky €5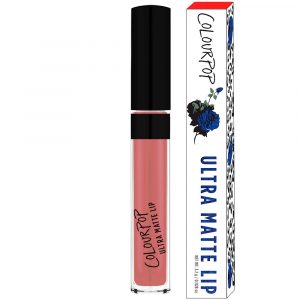 Considering its the exact same product for a fraction of the cost there isn't much to say. Except that there is no matching lipliner. But you would pick one up in Penneys for a couple of euro still making the total cost a whole lot cheaper than the Kylie range.
Would you by into the Kardashian brand just to have it? or settle for the original real deal at a fraction of the price?