 When you have oily skin, it is always such a pleasure when a new oil control product comes out. It's even more of a pleasure when it's by one of your all-time favourite brands.
There are hundreds of mattifying products out there. I should know, I've spent my life searching for something to stop the shine. I always find the cream ones tend to make my foundation separate and the powder ones make my foundation look too "cakey". It's always been a challenge to find one that just does exactly what it says on the tin. For me anyway.
Until now.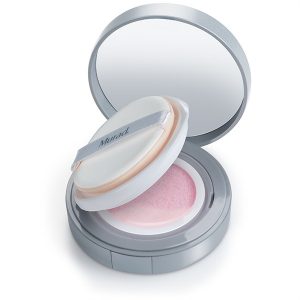 Advertised
This little compact is my new favourite mattifier. Not only do I love the grey and pink packaging but the pore perfecting complex works wonders. The product reminds me of the cushion foundations that have recently become popular; only the formula is baby pink. The application is easy as its lightweight, and although it is liquid, it dries quickly and absorbs into thin air leaving a soft and matte finish which is perfect for foundation application.
This quirky little product can be used even to top up over makeup throughout the day without ruining it.
What is your favourite mattifying product of all time?