 We've found a dupe for the cult classic OPI Samoan Sand its only €2.69. So technically you could but five of them for the price of one! Smart shopping? Definitely.
We love when a dupe just falls into our lap, which is exactly what happened over the weekend. Without looking for it, we discovered a perfect dupe for the cult classic OPI Samoan Sand nail polish (€15 in Debenhams) which costs less than a fifth of the price.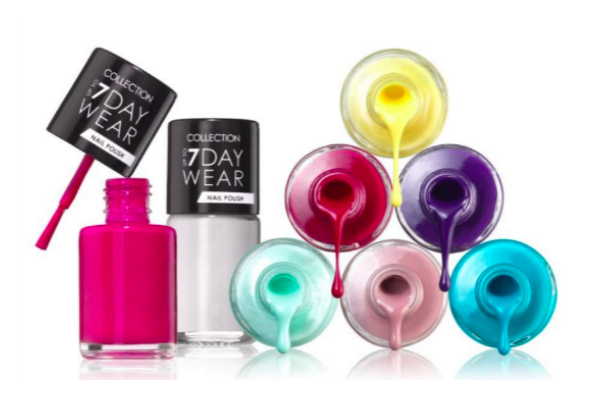 Collection is a budget brand that often gets passed over, but it does have a few gems in it. Like many of the more purse friendly companies, it excels in products like eyeliner and nail polish. And, with prices maxing out at €8 mark, nothing is going to break the bank.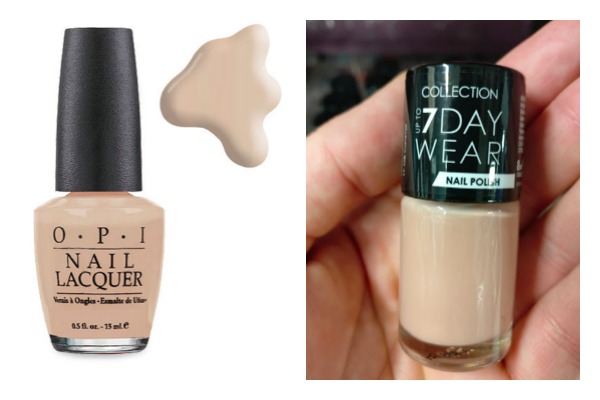 Advertised
The 7 Day Wear range of varnishes offers everything from bright pink to turquoise to yellow. As well as those, there is also our new discovery: Milk Caramel. Like Samoan Sand, it is a soft nude that gives a neat, clean finish to nails and can be worn every day. You can see here that the two shades are practically identical.
The main difference is the brush applicator which is bigger on the Collection polish. That might be a deal-breaker for some, but not for us. We can handle a bigger brush if it means saving €12 thanks very much.
Hungry for more dupes? Check out our previous finds here!