 Most days I sweep a single shadow across my lid and that's it, I'm done. But there are other days when nothing will do but a blend of 72 different shadows, taking up every single millimeter of the space between my lashes and my brows.
Saturday was such an occasion – we were off to a wedding, and I decided smoky eyes were a good idea. Of course, as soon as I saw my beautiful friend walking down the aisle I remembered exactly why smoky eyes are actually a Very Bad Thing at a wedding. Think Taylor Momsen, crying, underwater, and you get the picture.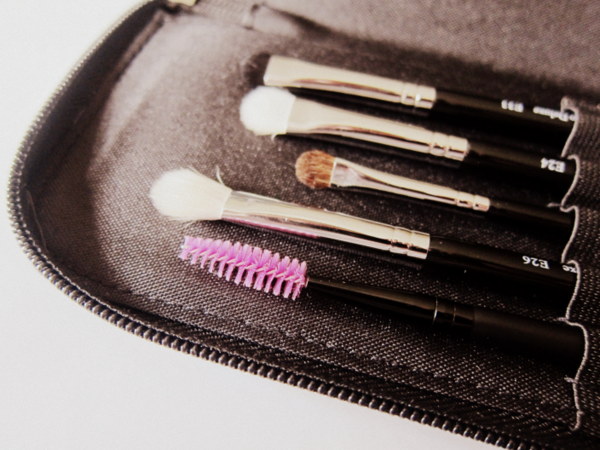 But help was at hand! I'd packed the Blank Canvas travel eye set – five double ended brushes in a handy plastic case – and after the ceremony we legged it to the hotel to repair the damage. Here's what you get in the kit: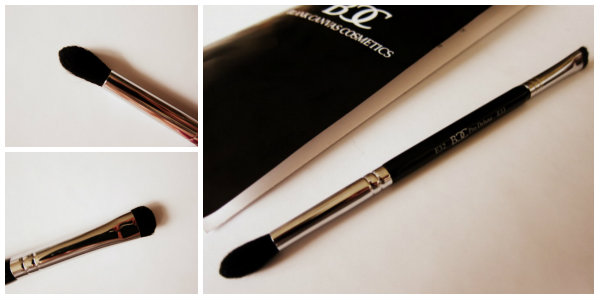 Double Ended Tapered Crease Blender/Smudger (E32/33): One end applies and blends out shadow, the other is perfect for smudging shadow or liner around the eye. This does a lovely job and is one of my favourites in the kit.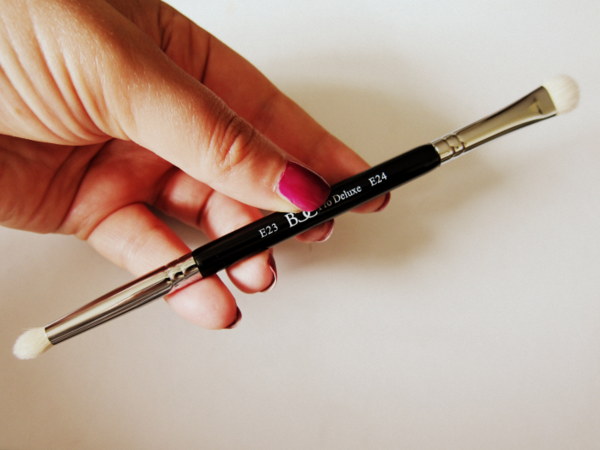 Double Ended Pencil/Flat Shader Brush (E23/24): Again, the pencil brush is perfect for smudging or plotting out your shape, while the flat shader brush is ideal for laying down colour on the lid.
Advertised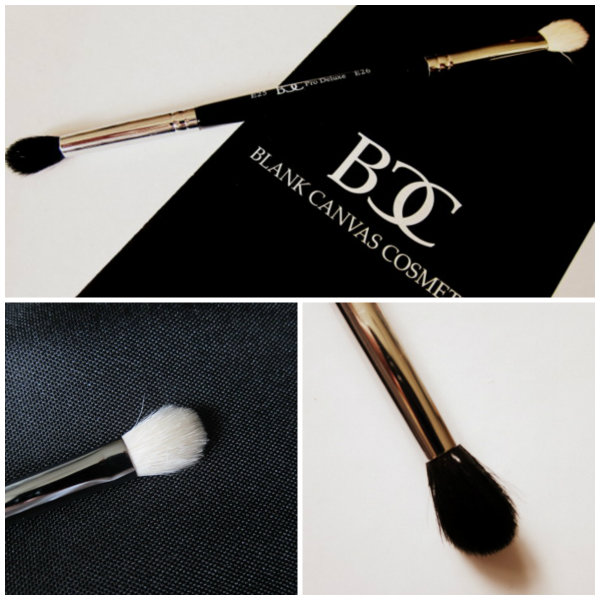 Double Ended Blending Duo (E25/26): Another favourite, and one I've been using on a daily basis. Both sides blend to perfection – the tapered side is ideal for the crease whereas the flatter E26 is fab for applying and blending on the lid.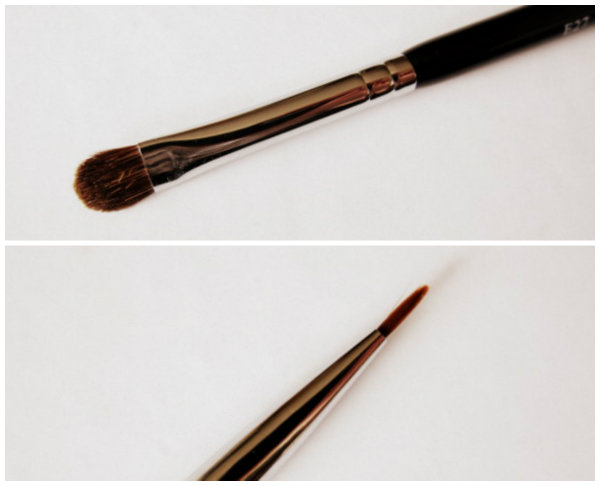 Double Ended Mini Detailer/Eyeliner (E27/28): I'll be honest – I looked at this and thought 'meh'. I prefer pen liners to gel and don't have much use for detailer brushes in general. OR SO I THOUGHT. This was brilliant at helping me repair my makeup – it's superb for precision work.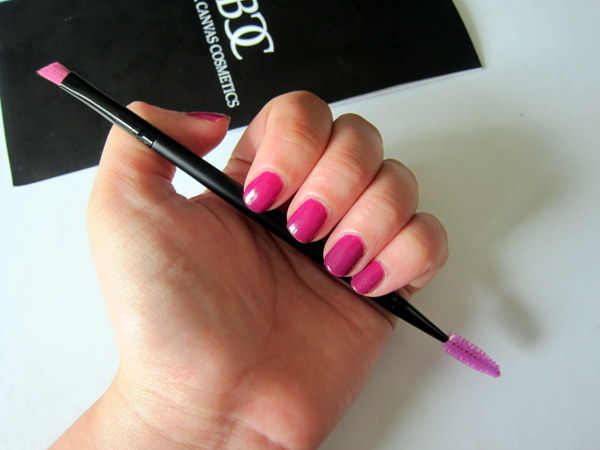 Double Ended Brow/Spoolie (E30): This finishes the kit off nicely – it's a nice little double act to keep brows groomed and in their place.
I'm super impressed with the set – it has absolutely everything you need and is a great little space saver too. The brushes are good quality and it will definitely be brilliant for travel. The damage? €64.99, which for the equivalent of 10 brushes is hardly outrageous.
Advertised
We could be wrong but we're pretty sure it's all private label though, (read this post for more PL discussion) - would that put you off?