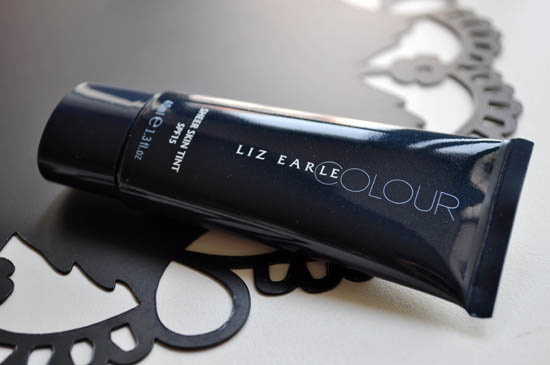 Lets get something out of the way straight off the mark with Liz Earle's mid-September-launching Sheer Skin Tint, €23.75: no, this isn't a tinted moisturiser and yes, it is waaaaAAaaaAaaaAAaaaay more like a BB cream.
Ah, this is what I love about blogging. I could never send my copy into a mag or newspaper with 'waaaaAAaaaAaaaAAaaaay' in it and expect it to come out the other end unnmolested.
So back to business: what's the difference between a tinted moisturiser and a BB cream though, I keep hearing you wail? Tinted moisturisers are a crap halfway house of basic moisturiser formula with a bit of pigment mixed through, end of.  BBs are a different kettle of fish (urgh analogy to use for cosmetics, sorry!) in that they're a proper approach to care and colour. They treat issues: often skin perfecting, they have SPF and they give some coverage too, less than a foundation to be sure, but then a foundation doesn't do anything (in general) to help skin along; it just colours it in.
Basically, a BB is what a TM wishes it was.
TM's days are numbered, if you ask me.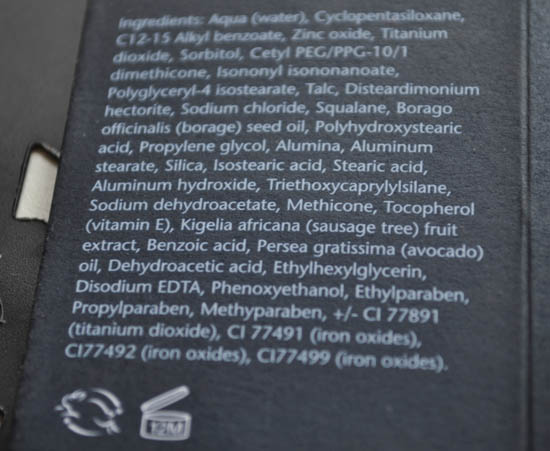 Sausage Tree? Oh I can get behind some of that
So this is definitely not a TM, but it's not claiming BB status either, probably because it's not got any major care claim. Oh sure, there are skin-friendly goodies like vitamin e and avocado to nourish and act as antioxidants and there's an SPF15 but this is mostly about giving skin a veil of coverage for daywear.
Advertised
Three and a half years in development, Liz Earle Colour Sheer Skin Tint comes in three 40ml shades, Bare, Beige and Beach, it's free of all animal extracts including carmine and has gotten BUAV approval -  Britain's anti-vivisection dudes - so it's entirely animal friendly. Excellent news. What's it like on the face? The product it most closely resembles is Hissyfit's Saving Face Foundation (a product I very much like but seem to have a mental block over blogging about) and is weightier than Garnier's BB. It's thick and easy to spread on the face, blending out to a dewy, slightly more than sheer result.
Beige, the shade I was sent for test, is hideous on me. Completely wrong and that's why you're not seeing a full face or skin sample - I looked like Peig Sayers trying to incite racial hatred, so no dice. Beige then, is not going to be a goer for most pale Irish girlies. Have a gander at Bare instead, would be my advice. If you're warmer or more sallow, Beige will be ok.
It doesn't quite set, remaining slightly tacky - as does the Hissyfit product. I don't find I mind that, as it gives the skin a dewy finish and never settles into fine lines. The other thing this doesn't do is clog pores or cling to dry patches. Unlike a TM, I don't have to worry about whether or not to use my skincare products beforehand - it's a no brainer, of course I use 'em! This isn't "pretending" to replace them, so all is well in my world.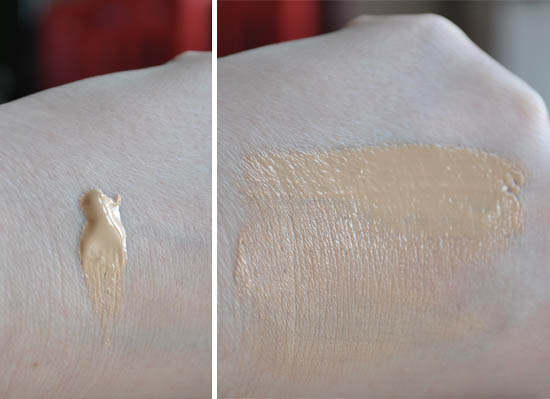 Beige Blobbed; lightly blended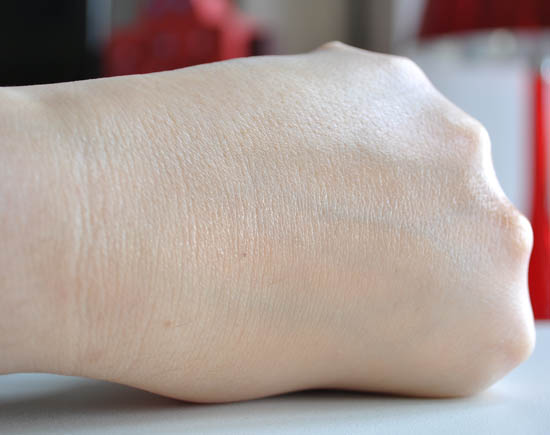 Fully blended
Do I like it? Yes, though I'd like to try it in a shade to suit my own skintone because I like this sort of easy, fuss-free product for day. No, it is not a goer for night when I want a more refined finish. But this is a fingers, quick, five minute face job that I can see a lot of women liking for quick coverage and light SPF. Price is ok, availability is never good for Liz Earle and Ireland - but it doesn't put you off if her Cleanse & Polish bagging the award for best cleanser is anything to go by - and by the looks of things, this is just the first of many cosmetics we'll see from the brand.
Advertised
WWD.com has more. "The product is the first chapter of a full Liz Earle Colour cosmetics line, which will launch in stages over the next year," it said. Interesting - I look forward to the shape of things to come.
Looking for Liz Earle stockists?