 Our skincare expert Jennifer Rock aka The Skin Nerd gives us the final word on what to look for in skincare in various stages of your life.
Although there are some key skingredients that suit all age brackets from the teen years up (*ahem* vitamin A, the holy grail), as we age, it is integral that we adjust our skincare routine to what our skin is doing physiologically.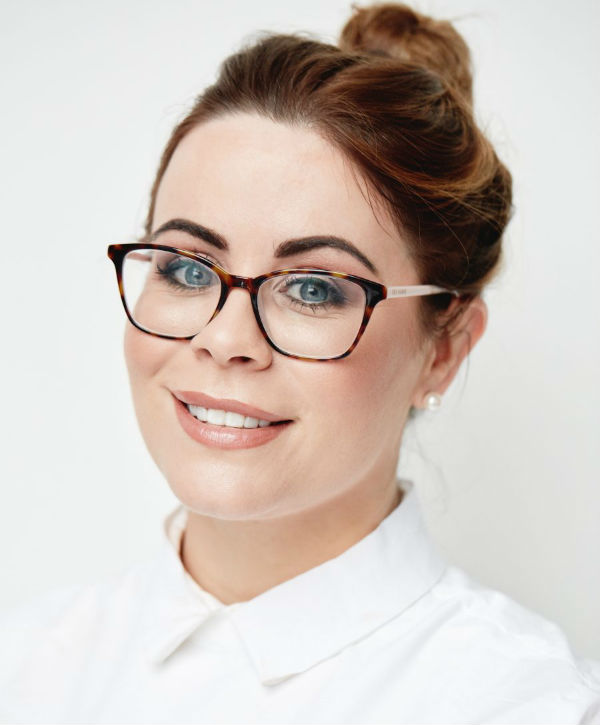 See some of Jennifer's previous posts:
How to Know When To Update Your Routine
The Nerdie Guide to Skincare For Sensitive Skin
Is Your Skin Changing During Pregnancy? Here's What To Do
How to Change Your Skincare Routine for Autumn
The Skincare Essentials You Need to Pack For a Festival
The Lowdown On Double-Cleansing and Why You Should Be Doing It 
Skincare Myths That Are Actually True
The 20s
In our early 20s, our hormones are still attempting to regulate themselves after the tumultuous teen years. This is why so many continue to see excessive oiliness and spots into their twenties. You will want a cleanser that assists your skin in oil control, such as the Avène Cleanance Cleansing Gel which contains monolaurin for this very purpose. This cleanser is kind to the skin, being soap-free, as well as to your purse!
Your 20s is when you have to get your general ducks in a row - get into the habit of a healthy diet full of a rainbow of fruits and vegetables, drinking water and exercising regularly, now rather than later and your skin will adore you forever.
Advertised
You should also start wearing an SPF daily if you haven't been doing that. Prevention is the ticket when it comes to UV-related ageing, after all. It needs to be broad-spectrum, meaning that it contains both UVA and UVB protection, and you should be wearing half a teaspoon on your face, neck and ears.
The IMAGE Prevention+ Daily Matte Moisturizer SPF 32 is ideal, especially if you are that little bit oilier, and you can get it on The Skin Nerd online store!
The 30s 
By the time you've hit 30, your skin has stopped creating collagen five years ago, your skin's own process of exfoliation (in nerdie terms, proliferation) is slowing down and your collagen and elastin, key proteins that make your skin plump and elasticated, have decreased.
Because of all of this, this is when you may start to see lines and wrinkles forming in areas of the face that move a lot such as the eyes, forehead and mouth. On top of that, you may notice your skin doesn't look quite as fresh as before.
Do not start crying - all this means is that you need to protect your skin with antioxidant skincare to stop these lines and wrinkles from worsening due to extrinsic damage from pollution, the sun and other factors. YonKa Vital Defense contains potent antioxidants co-enzyme Q10, vitamin E, vitamin C and moringa peptides to offer your skin excellent protection against the elements!
You can add some AHAs (alpha-hydroxy acids) into your routine for that boost to your skin's exfoliation process. At the moment, I'm a mahoosive fan of Academie Derm Acte Daily Exfoliating Cleanser Glycolic Acid 6% as it is a great amount of glycolic acid to start with if you haven't used it before.
Make sure you're keeping your skin hydrated, especially if you're using glycolic acid - a hyaluronic acid serum is fantastic for this as it hydrates and plumps the skin to pop out those fine lines and wrinkles.
You could also start taking a collagen supplement like IMAGE's Yana Daily Collagen Shot, if you felt so inclined! If you're not using topical vitamin A by now, it is definitely time to get started.
The 40s
In your 40s, the rate at which your collagen is degrading increases rapidly. You may notice your skin isn't looking as plump as it did before and hollows and creases are more pronounced, specifically around the mouth area. You may also see sagging, particularly under the jawline. If you didn't bring any peptides into your skincare routine in your thirties, now is the time!
Some peptides, such as Matrixyl 3000™ and Matrixyl™, can increase collagen production. You can get them through products such as IMAGE's Ormedic Balancing Bio-Peptide Creme.
Your skin may also become drier due to a decrease in sebum (oil) production so it may be worthwhile to look into hydrators containing oils and lipids to aid with this. Ceramides are a key ingredient as they help to protect your skin's barrier and assist your skin in keeping any hydration in. There is no need to chuck out your hyaluronic acid though, keep using it alongside your new lipid-filled hydrator.
It must be addressed that this is very general advice that spans what occurs in the skin of the majority of hoomans throughout the decades - it's possible to become more oily in your 40s due to hormonal fluctuations and it's also possible that you have incredibly dry skin in your 20s. Listen to your skin, keep a close eye on what's going on and do not be afraid to have a skin consultation with a professional if you feel confused about which skincare you should be using.
Advertised
The Skin Nerd store is now open for all! Take a look at the specially selected products from IMAGE, YonKa, Advanced Nutrition Programme and many others at store.theskinnerd.com!