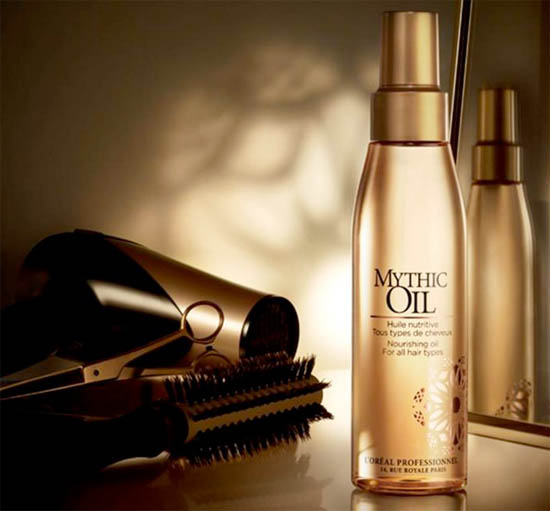 Mythic Oil, €15.20, is new and shiny from L'Oreal Professionnel hair care, and I've been liberally smothering my hair in it lately to see if it's any cop. On paper, it sounds like something I'd quite like to mix with some balsamic vinegar and drizzle on a salad: Mythic Oil contains a blend of nourishing avocado oil and anti-oxidant and deeply penetrating grape seed oil.
Yum, eh?
This is L'Oreal Professionnel's first foray into hair oils, and in addition to making my hair sound edible, Mythic Oil has been helping rehabilitate my frazzled ends. (They turned to candyfloss after I decided to go ahead and try the John Frieda Lightening Spray. "Eek!" does not begin to cover it.) Mythic Oil is a pale golden oil that's surprisingly light in texture, far less viscous than Moroccanoil, and is suitable for use on all hair types. Now, I love my bottle of Moroccanoil, but the L'Oreal offering has it beat on several fronts: price, for starters. Furthermore, Mythic Oil's pump dispenser minimises mess and lessens the risk of spills, and it can be used on damp or dry hair.
Advertised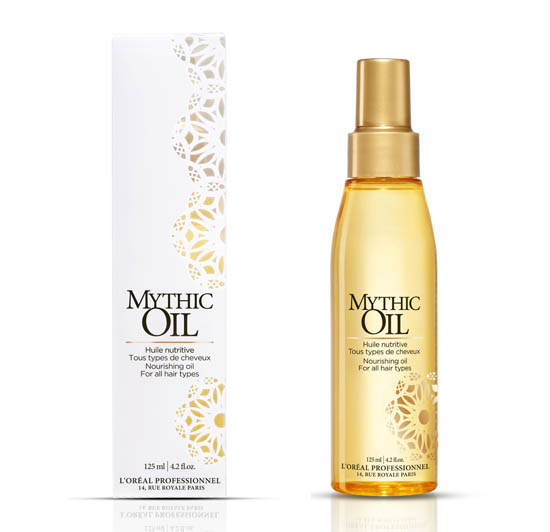 I've tried it on both and am happy to report that it's quickly absorbed in both situations, leaving no greasy residue on hair. On towel-dried hair, it reduced drying time (not quite as dramatically as Moroccanoil, though) and left it supple and shiny, and it left dry hair looking sleek and flyaway-free but not limp.
On the whole, I think Mythic Oil will suit fine hair or locks that are in need of a little extra TLC and which might be overwhelmed by a richer oil.