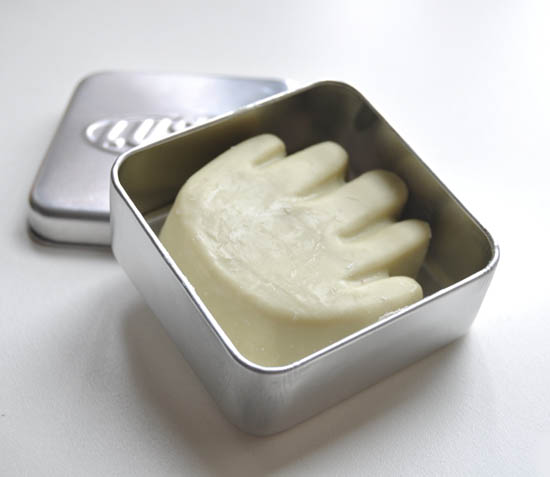 I wasn't too sure what to make of Lush's Tiny Hands Solid Hand Serum, €4.95, when it was presented to me at a press meeting recently. Sacraficial offering, fertility symbol, something to keep my hands soft - or maybe all three?
Just the latter, apparently. This joins the other solid serums in the Lush family and it's dedicated solely to paws. I've had a go of the ones for face before and am nonplussed by the very idea of a solid ... serum ... but the idea does work better for hands where you can literally manhandle the product with the area of the body it's meant for. You pay extra for the tin by the way (from €3.90) and you'd need it too - putting this down on any sort of surface would mark it as it's quite emollient.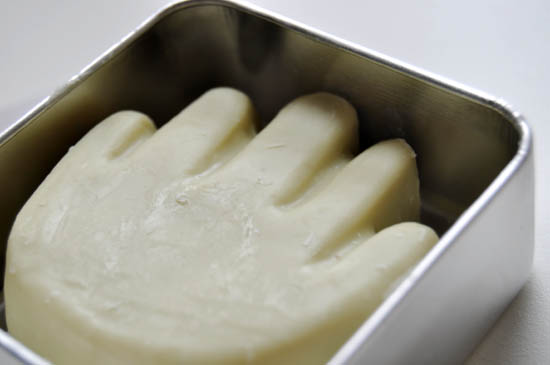 Advertised
So, the idea here is you rub Tiny Hands between your vari-sized lamhs to melt the formula which contains ingredients like cocoa and shea butters, argan oil and aloe vera. That's all brilliantly nourishing ... and then there's the vanilla-y-floral scent. As always for me with this range, it's just too much. It seemed ok in a large room surrounded by other Lush products but at home in my small flat, it's overpowering.  That's a personal thing - if you're a big Lush smellies fan then give it a sniff.
The release claims that it's not too oily but I'd beg to differ. This takes ages to sink in on my hands, so it's definitely one to keep by your bedside and apply before you catch your zeds. That way, you get a nice hand job before sleep, wha?
But back to the subject matter: is it oh-so-cute, or do you find the disembodied hand aspect all a little too Thing from the Addams Family?