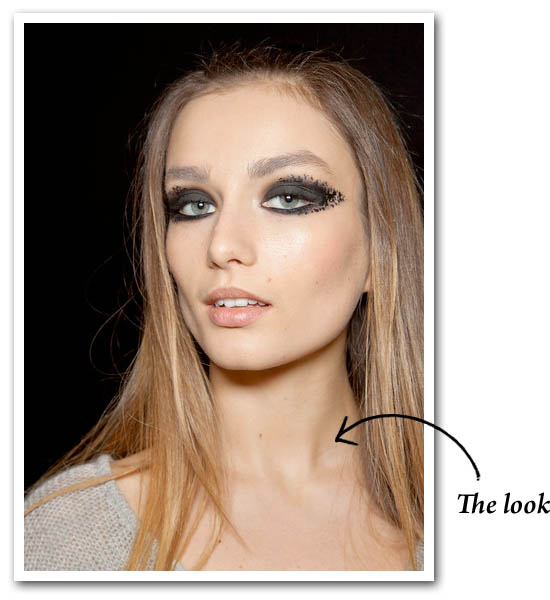 This morning, I hopped out of bed bright and early, and skipped along to a bloggers masterclass (for the first part of this sentence translate as, dragged carcass from bed at 8am and wondered how it had developed a snotty cold overnight) hosted by Mac at their blogger bar at London Fashion Week.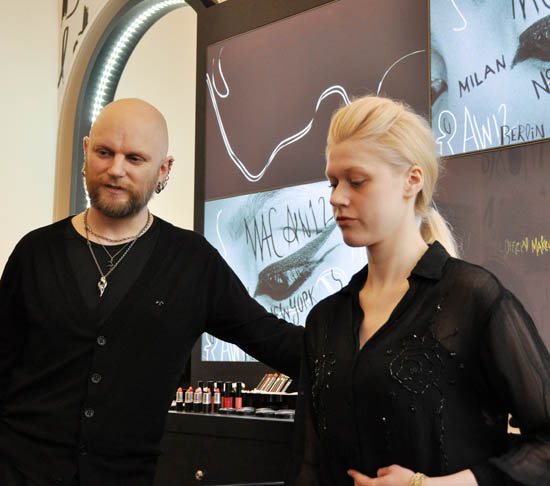 Given by lead senior artist Pablo Rodriguez, above, (follow him on @mac_pablo_r for all the skinny on what he's up to throughout the shows) this was a masterclass with a bit of a difference. I've been to the odd one here or there over the years and while I always enjoy them I have to say we were totally spoiled here; the brand holds these generally to show its artists how to recreate looks from the shows after the event, for example.
So for Mac to take the trouble to demo one for a selected group of bloggers was pretty cool, for Pablo to choose to work a look from the recent Stephane Rolland couture show from Paris was really special.
Advertised
I put my third hand on and took notes, photos and some video so once I've all that edited down I'll bring a post on how to get the look above. For today, feast your eyes.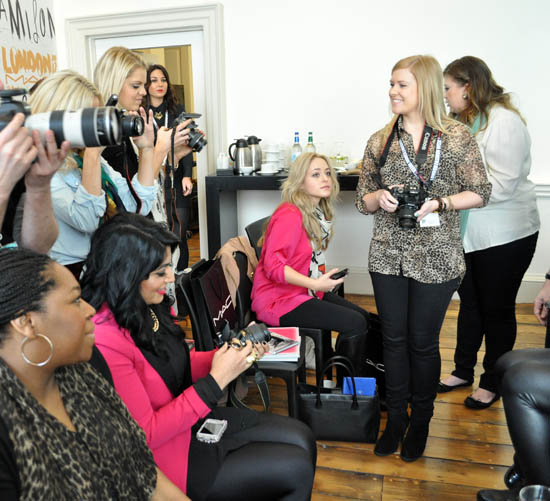 And hey - check out what happens when you get a group of excited bloggers with cameras in a room together! It was lovely to meet the gals I did - Vex in the City, Mouldy Fruit and Beauty Junkie London were just three I properly chatted to and I didn't really get to meet anyone else excepting Pearls and Poodles cos I had to dash straight away to Simone Rocha. Next time!