 Last night Dublin's Gibson Hotel was home to a particularly special masterclass. Mac senior artist Lesley Keane treated the crowd to a very enjoyable and accessible tutorial. The event was in association with IFTA, so the theme was Hollywood glamour, and my God was it glamorous.
While Karen Koster quizzed Lesley on her methods and inspiration, a crowd of 'ooing' spectators was gripped as we watched Lesley create two effortless (for her!) and inspiring looks on models Teo and Sarah.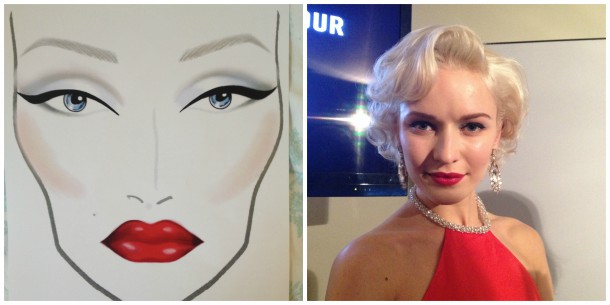 In true Hollywood style, Teo was given a modern Marilyn Monroe look - the makeup stayed true to the inspiration of 1950's glamour, but was modernised with a clean, no nonsense approach.
The eye for this look was created using  just three products - clearwater paint pot, blacktrack gel liner and mascara.
Lesley's tip for knowing where to draw your cat eye flick was new to me - she recommends starting the flick at the last lash, and swears that this method keeps the flick from looking distorted when you open your eye. I'll be trying it!
She completed Teo's look with a classic red lip in my favourite red - Russian Red.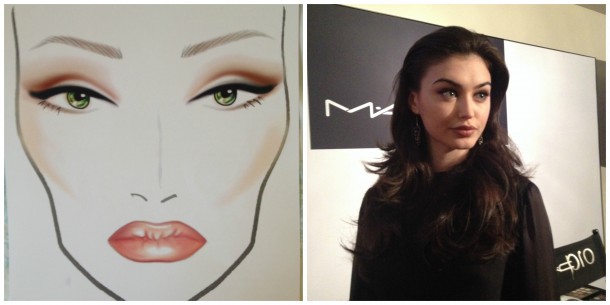 Sarah (who might actually be the most beautiful person I have ever seen in...you know, the world) was given a look inspired by Anglelina Jolie.
A modern soft, smokey cat eye was achieved with Groundwork paint pot and the uber-famous smolder pencil liner.
Lesley also used embark and honesty shadows to add depth to the smokey eye. And a pair of number 36 lashes. Of course!
She finished off the look with stone lipliner and fresh brew lipstick. I want.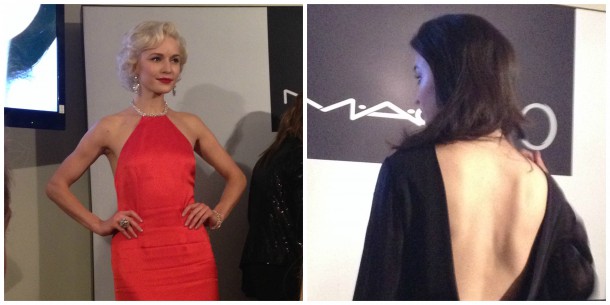 Advertised
Styling was by Roxanne Parker, who informed us that Hollywood glamour is going backless this season. So get your backs out, because that's apparently where it's at.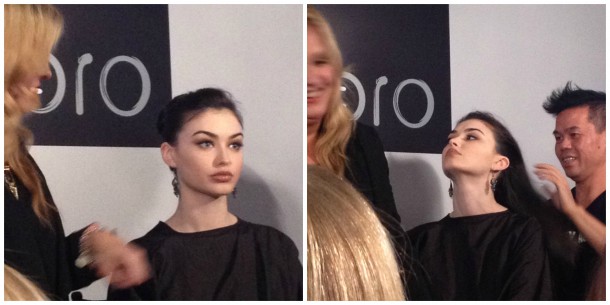 Michael Leong styled Teo's hair in pin curls for vintage glamour. Interestingly, he put Sarah's hair in a complicated updo where the hair is sectioned off and pulled in different directions into a bun.
I thought it was lovely, but it turns out he only did this to get the hair to move as he wanted - he delicately undid the style, and BAM, instant brushed back, soft Angelina hair. Yeah, I wouldn't be able to do it either. Still, we can have a covet at the photos.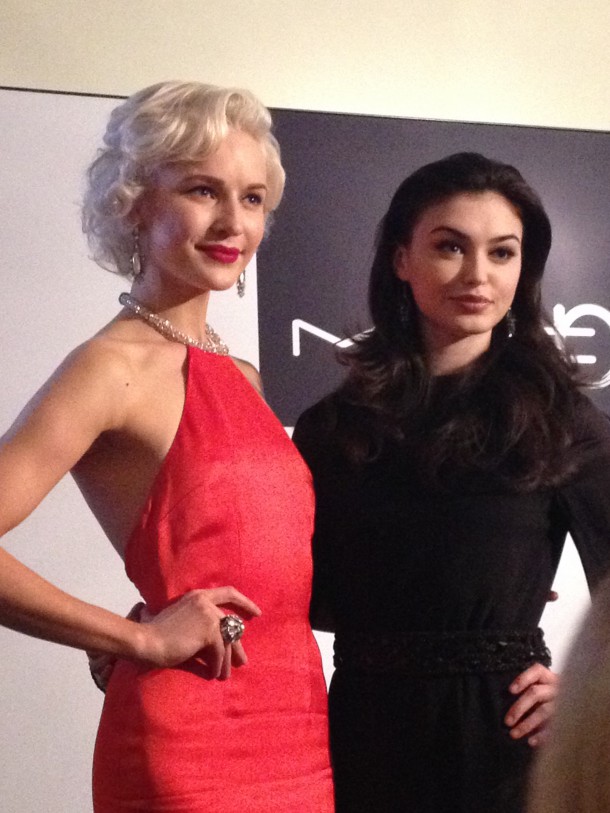 I think you'll agree that the finished looks are pretty glorious.
Advertised
What do you think?  Inspiring stuff isn't it?