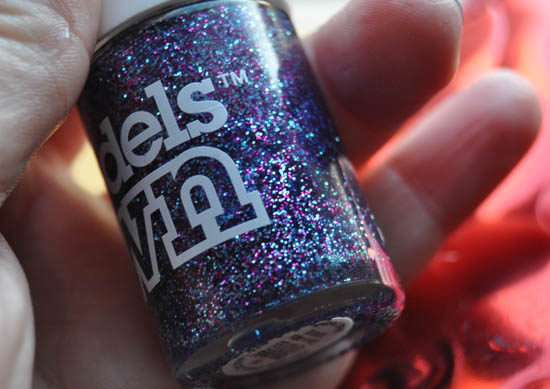 In last week's post on the stash of Models Own polishes I was sent, I asked if you'd any requests. Some of you said you'd like to see Disco Mix, €7.50, which I considered serendiptious as that's what I was gonna show you all anyway.
Whether you liked it or not. Ha!
So here it is, and it's gorgeous. Basically not much more than metallic blue and fuchsia glitter suspended in a clear base, it leaps out of the vial and onto the nails and I bloody love it. In the bottle it looks amazing - but does it translate into equally amazing-looking talons?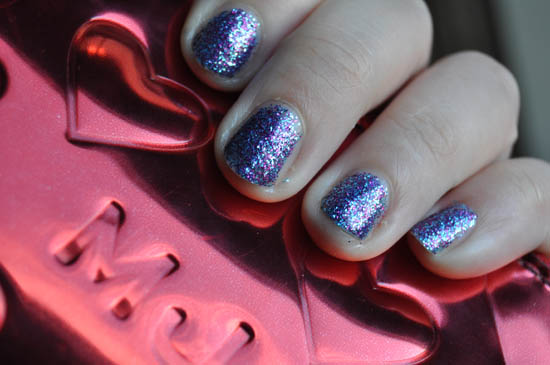 Advertised
Yes! Here's three-and-a-bit coats and it goes on evenly, coverage is good - sometimes glitter can be very hard to work with - and it dries really quickly. I didn't bother with a topcoat but I probably should have cos it won't last long without it. The nature of glitter means there are inherent weaknesses because of all the different pieces of sparkle, so there's lots of potential for cracks and chunks falling off. I mean, I'm well aware that can happen so I tend to take my chances with anything like this and am not too bothered if I don't get more than a day or two out of it.
Lastly, does it pass the all-important BlackBerry Bling test?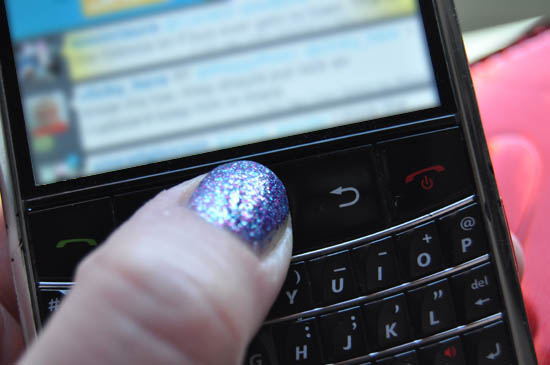 Oh, I think that's a yes, don't you?