 Disco Inferno, a glittery gold disco bomb; Hot Stuff, an intoxicating mix of pink and gold sparkles; Freak Out, a crystal himmer mix of bold blue and purple; Dancing Queen, fabulous flecks of emerald, blue and gold; Boogie Nights, a multicoloured mix of   intriguing purple, pink and blue.
Initially I couldn't WAIT to get my hands on this latest nail sensation from Models Own. 3,000 bottles sold out in the first day - and you can see why: the bottles look delicious, full of sparking promise and cheap to boot (€7) for a big bottle.
But would the product live up to the hype? Well... yes - and no.
Wear alone or over a coloured polish say the instructions.  Don't wear alone honestly - you'll get a disappointing result.
The glitter is suspended in a clear varnish and the sparkles are really big.  Applying them to your nails means you'll only get a few sparkles on each nail, which frankly looks a bit crap.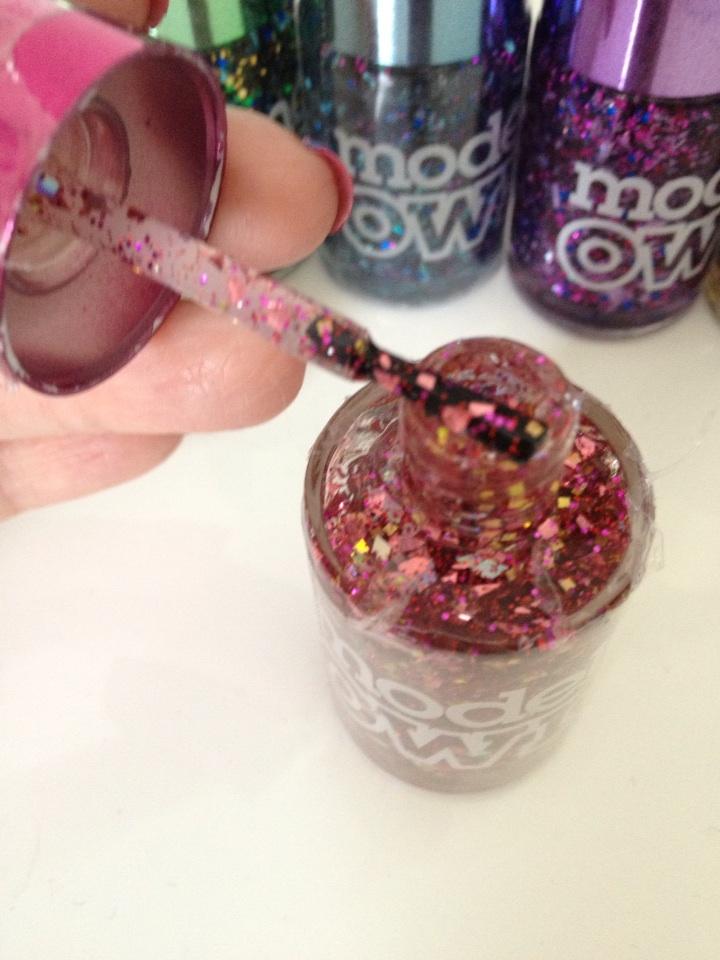 So paint your nails the colour you want to pair your Mirror Ball top coat up with.  In my case I went for a fluro pink and layered Hot Stuff over the top.
Advertised
Use two coats or you'll get - to use an Irish Mammy term about buffets - a mean spread.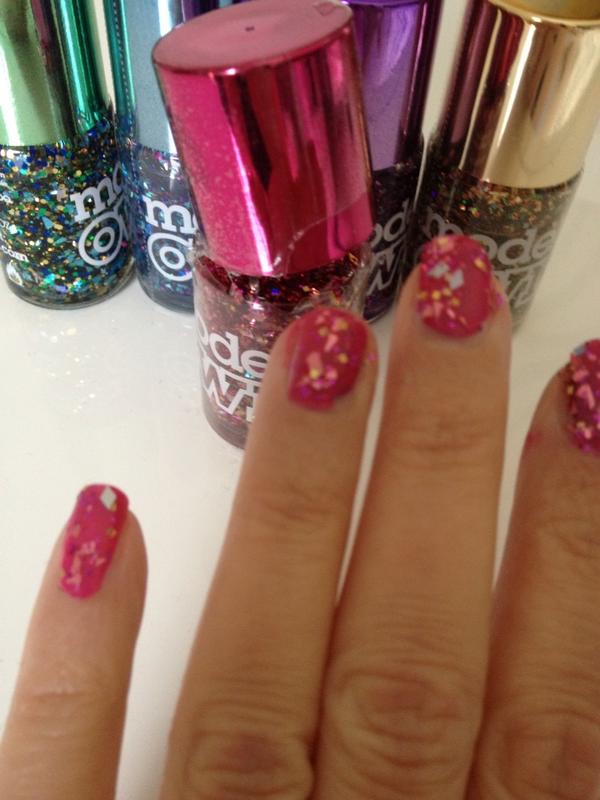 The glitter dries rock solid and you won't have to worry about it flaking off.  But does it look as good on the nails as it does in the bottle?
Not by a long shot.  But it's still nice for a bit of sparkle, it won't break the bank: just don't expect miracles.
for more pics check out our twitterfeed @beautie
Advertised