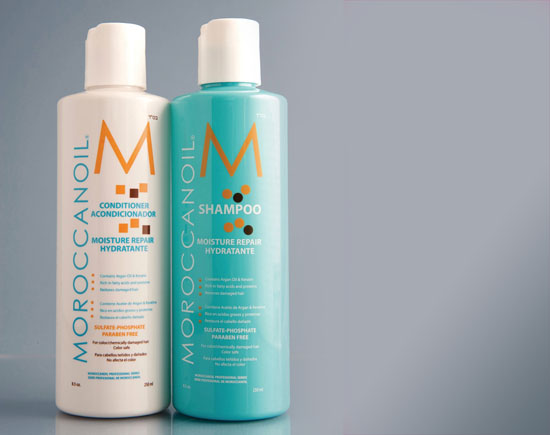 The Moroccanoil Oil Treatment has become one of my "can't-live-without" hair products, and although it never weighs down my hair, I was a wary for a long time of the shampoo and conditioner in the range. Although I've wanted to give their colour safe, sulfate-, phosphate- and paraben-free ways a whirl for quite a white, I was worried that the combination of all three oil-based wonders would leave my fine hair limp.
When I saw them on very special offer in the States, though, I just couldn't resist.
The first couple of times I used them, my hair looked and felt great, which hasn't been my experience with other sulfate-free hair products. Even my frizzy ends were soft and silky and smooth. The colour of my highlighted hair wasn't affected in any way, it was mirror shiny but had a little bounce, and I got an extra day out of my blow-dry before my roots started to wilt.
Advertised
Subsequent washings, though, weren't such a roaring success. There seemed to be product build-up occurring if I used the shampoo and conditioner with every wash: it nearly felt as though they weren't rinsing out completely. Wah!
Now I alternate with Pantene Aqua Light every third or fourth wash, and that seems to do the trick. To be honest, though, I'm disappointed that's necessary and that I haven't found my absolute holy grail shampoo and conditioner in Moroccanoil.