 Egyptian Magic is the multi-purpose cream you'll find backstage at Fashion Week. Why? Because it really is a little bit magic.
A multi-purpose cream is always a useful thing to have in your beauty stash. And as London Fashion Week is in full swing, I thought I'd let you all in on a little industry secret about one of the pros favourites. Working backstage on the shows has taught me a lot over the years but one of the biggest lessons is that multi-purpose products are king.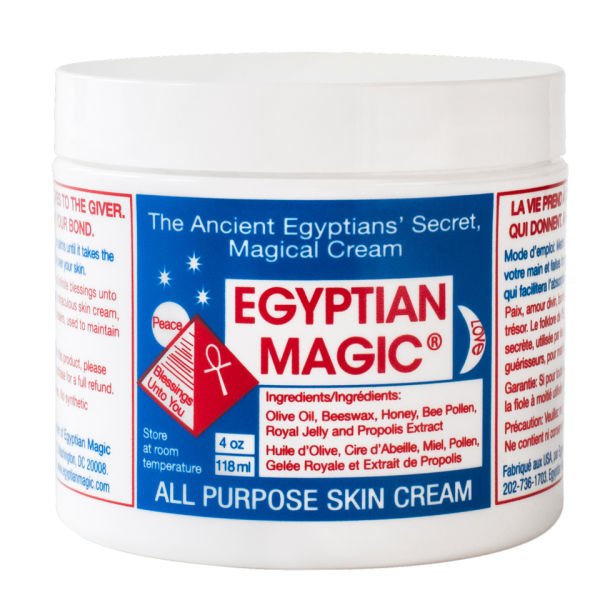 That lesson doesn't just apply to being a makeup artist though. The same can be said for anyone on normal days too. If you're on the run, dropping kids to school, going on holiday or planning a city break. Downsizing is the way to go. And a multi-purpose cream helps a lot.
Advertised
Some favourites backstage at the shows include Elizabeth Arden 8 Hour Cream, Homeoplasmine and of course Egyptian Magic Cream (€39). A cult classic multi-purpose cream, it can be used in so many ways. The thick balm just needs to be warmed in your hands first to soften it. Then you can use it for taming frizz or flyaways, as a lip balm or lip primer, a skin treatment for body or face. Cosmetically, it's great for creating a dewy finish on cheekbones when dabbed over foundation, or for grooming brows. The list is almost endless.
Are you a fan of multi-purpose creams too?