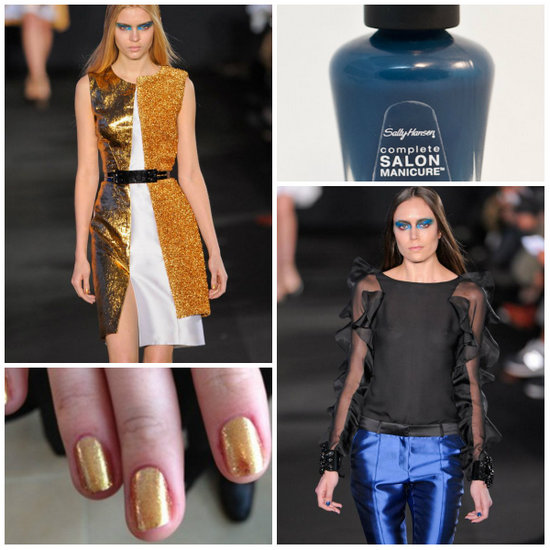 Prabal Gurung AW12 feat. Sally Hansen Gilded Lily & Blue Rose
Beauty and fashion have always walked hand in hand and one of my favourite things about the just-wrapped fashion weeks is checking out the makeup looks and getting a glimpse of the beauty trends to come. Often the products have been created specially to complement a particular collection and never make it into general production, so we're not able to get our hands on them, which is obviously devastating (if, er, you have a serious problem like myself).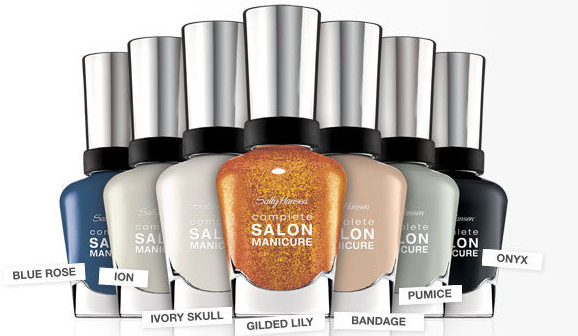 Kudos then to Sally Hansen for their latest releases - a selection of exclusive fashion inspired shades created in collaboration with designers Alexander Wang and Prabal Gurung, to accent their AW12 designs. Wang partnered with the brand to create three creamy neutrals, Bandage, Pumice and Ion - Bandage was used on the runway, and happily it's the one I was sent to try out.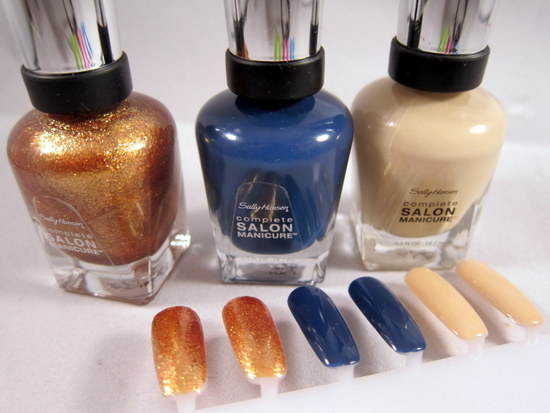 Advertised
I also have two of the shades created by Nepalese American designer Prabal Gurung to complement his colour palette of mostly black, blue, white and gold. Blue Rose is a lovely dusky blue and Gilded Lily is a real showstopper - a chrome gold glitter that's totally dazzling on the nail. His other colours include a black, Onyx, and an off-white called Ivory Skull.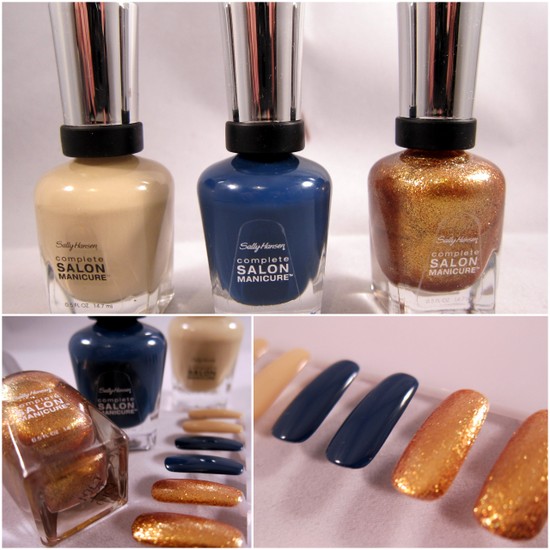 The best bit? Just like the rest of the Sally Hansen Complete Salon Manicure shades, these are just €8.95 a pop. But they're all limited editions, so run, don't walk, to your local chemist now!
Which one's your pick of the bunch?
Runway images from Fashionising.com