 Love them or hate them they are the undisputed industry leaders when is comes to creativity and collaborations.
Following the upcoming release of Dreamworks Trolls the Movie, Mac Cosmetics have tickled the fancy of all the '90s kids inner children and have created a makeup collaboration that is sure to sell out faster than you can say "Trolls The Movie".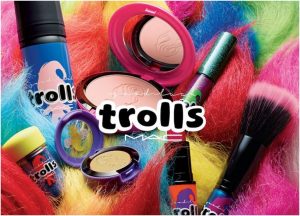 Advertised
The collection will include Lipstick, Lipglass, Eyeshadow, Pigment, Glitter, Reflects Glitter, Beauty Powder, Chroma Craze, and even a cute little custom "troll style" Face Brush. There will be 22 different pieces in total so there is bound to be something to tickle each and every one of your individual styles.
The collection is set to launch on the 28th July online and the 4th of August in store.
I for one will be queuing at the doors to get my paws on these bad boys!
What's been your favorite MAC collaboration to date?