 I had a very scary realisation the other day . I own (gulp) well over one hundred nail polishes.
I have almost run out of room for those beautiful, coloured bottles in my Ikea Alex drawer. And I can say with absolute certainty that they will soon start spilling into each other because let's face it, I'm hardly going to STOP buying them now, am I?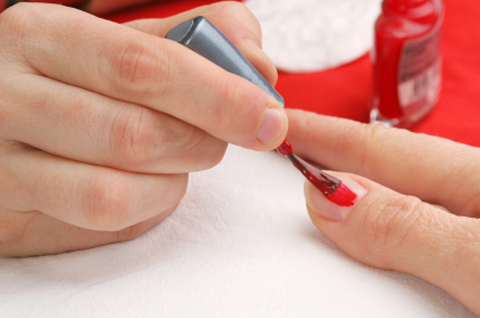 But my epiphany became downright terrifying when I thought about the cost.
Like most of us, I don't really enjoy doing makeup maths unless it is to justify an expensive purchase. But suddenly all those bottles in the drawer, lined up like soldiers going to war, seemed to symbolise actual euro.
Gazing at my lacquered army, I felt a bit sheepish but really I am no big spender. I mean, most of my polishes are from budget brands, are bought on sale or are parts of sets that made them cheaper than their RRP.
They say that you get what you pay for but when it comes to nail polish, I wholeheartedly disagree. My retail job means that I am terribly hard on my nails and so nail varnish only lasts a day or two before it flakes away, regardless of brand or price point.
Advertised
And one of my favourite things to do is pick up a cheap bottle from the likes of essence when I'm feeling a little blue.
I get the buzz of a new beauty purchase without the gaping hole in my wallet. (Although ask me my favourite nail polish brand and I will divulge that it is in fact, Illamasqua, where a bottle will come close to the twenty euro mark. And even then, I usually hold out for the sales to pick them up at a fraction of that).
See, I'm weird about expensive beauty purchases. I will splash out (albeit with a lump of guilt stuck in my throat that makes it hard to swallow) on a luxury foundation or a stunning lipstick I just HAVE TO HAVE but despite wearing nail varnish every day of my life for years now, I cannot justify a large price tag.
Here are some of my top budget nail polish picks:
Barry M Nail Paint (€5.99)
Essence Colour & Go (€1.79)
NYC Expert Last Nail Polish (€1.99)
Maybelline Color Show (€4.49)
Catrice Ultimate Nail Lacquer (€2.79)
Rimmel 60 Seconds (€5.29)
I have never tried a polish by Chanel, Dior or even Essie, which possibly makes me a bad beauty fiend. But I still just cannot seem to justify it.
Advertised
What say you? Am I missing out or are you a budget polish girl too? Tell me, how much would you spend on a single nail varnish?