 Sensitive, acne prone skin can be a difficult skin type to deal with. This duo from NeoStrata is perfect for sensitive, spotty skin.
If you have sensitive skin you probably have that fear of products that so many people with sensitive and reactive skin have. Every time you put something on your skin you worry that it might burn. You are probably waiting to see if the redness starts to appear and if your face is going to flare up angrily. If you already have visible acne, a reaction is only going to make a bad situation much worse. We have found a great skincare duo that's perfect for sensitive, acne-prone skin.
NeoStrata has two products that, when paired together, are ideal for fighting acne and soothing reactive skin at the same time. In two steps, you will apply a cleanser with salicylic acid and tea tree oil. It will wash away the excess oil on your skin. It also gently exfoliates your skin and gets rid of the bacteria that can spread acne. The second step is to restore moisture to your skin and leave it feeling soothed and hydrated.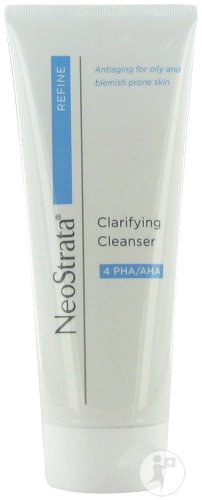 NeoStrata Clarifying Cleanser €25.95
This cleanser is soap-free and fragrance-free so it is suitable for all skin types, even the most sensitive skin. It's a foaming cleansing gel that leaves your skin feeling squeaky clean. It's got all the acids your skin loves in there. There's Gluconolactone (PHA) as well as Mandelic acid and Salicylic acid. They encourage your skins natural exfoliation process while melting away sebum trapped in pores. Glycerin and Tea Tree oil hydrate your skin at the same time to keep it feeling comfortable.
Advertised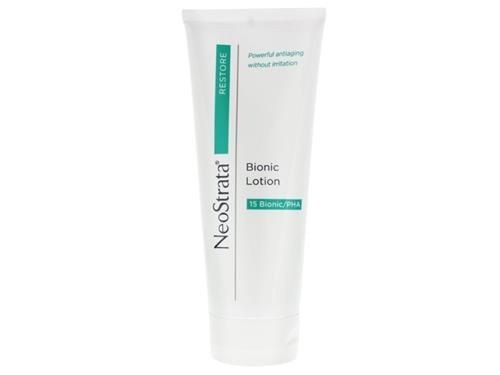 NeoStrata Bionic Lotion €45.95
Follow the clarifying cleanser with this bionic facewash for ultimate comfort. The moisturiser is ideal for your oily and dry skin because it's lightweight. It doesn't leave a thick, greasy film on your skin. The bionic lotion used PHAs which attract and hold moisture to the skin. You can use it anywhere on your body so if you have other sensitive dry areas whack it on there too. The tube has a generous 200ml so you won't be too worried about overusing it. It even has an anti-ageing effect because the PHAs encourage your skin's cell renewal process.
Do you live with skin that is both oily and sensitive at the same time?