 Does anyone else remember the programme Ten Years Younger? It was a make-over show on Channel 4 back in about 2002, hosted by a rather emotionless, slightly charmless automaton called Nicky Hambelton Jones. The premise was simple, but quite cruel; seek out a willing victim who's self esteem is at an all time low; parade them in front of the general public who'd guess their age, "70??", "55?", "68?" (said person was usually about 42); transform them with the aid of a new hair cut, make-up, and clothes as well as what often looked like very painful dental and surgical procedures.
They were usually delighted at the end, as people gasped,"25!", "30!" and "40 at most!", but I always wondered what would happen to them in another ten years when they needed their new veneers spruced up or once the peels wore off? Those dentists and skin specialists don't come cheap.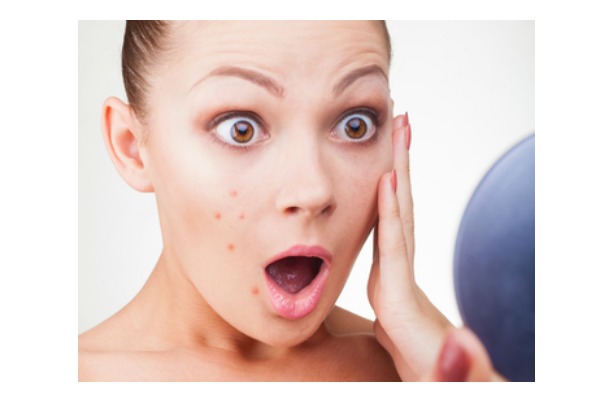 The reason why I was thinking about Ten Years Younger is because about two weeks ago I visited a skin specialist to get some advice on my skin now that I'm in my thirties, and also about maybe getting some peels done. I've mentioned previously that I had problematic skin when I was younger, and to be fair it settled down over the years thanks to me really looking after it, but there's still the odd breakout, a little scarring and also congestion.
After explaining all about different therapies/procedures (and cost... jeepers creepers!) that she could potentially do, we had a skin consultation, and here's what she said: "Hmm, you're good at your job, aren't you? I didn't think you were wearing make-up but now I'm actually looking at your skin...". Charming, eh? Such a back handed compliment. Sort of like telling someone who'd lost four stone weight that they have great style, even if they're still a bit soft.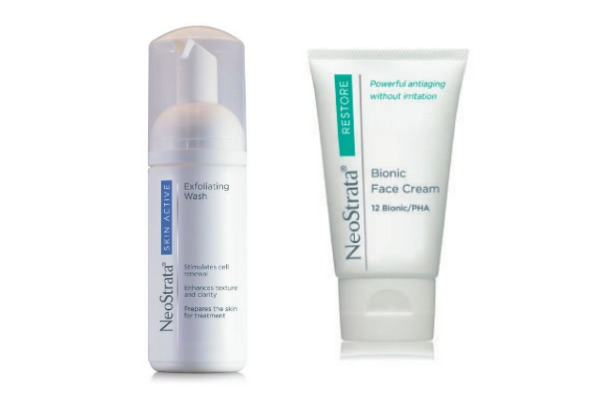 Advertised
The main piece of advice I really took from the whole experience was that my skin needed "prepping" before any sort of peels could be done. The prep work would be done using a regime of glycolic products to help speed up the cell renewal process, reduce oil production (therefore reducing the chance for clogged pores) and reduce congestion.
The specialist recommended using glycolic washes twice daily, and also using a AHA moisturiser and a weekly at-home peel. It's not for everyone's skin (or pocket) but I opted for Neostrata, a brand I've used in the past that I know works for my skin. Here are my three main products I've been using, but I've also got an SPF 50 to wear daily too: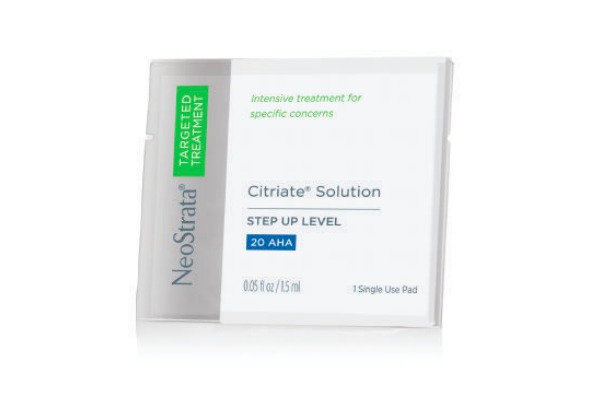 Neostrata Skin Active Exfoliating Wash (8% PHA) - Designed for daily use and to act as a pre-treatment skin cleaner.
Glycolic Peel Kit (20% AHA) - Once weekly treatment to help reduce acne scarring and refine skin texture.
Bionic Face cream (12% PHA) - Works to sooth skin that's being treated but also suits dry skin too.
I'm determined to stick to this regime to see what the results will be. So far, my skin is definitely less oily and much smoother, although there's that dreaded phase where the congestion comes to the surface to cause even worse break outs than normal. That will pass; beauty is pain and all that! I'll have that glowing, clear complexion yet, and while I probably won't return to that particular skin specialist's practice, I now have an idea of what can be done to get my complexion to where I want it to be, and also know to start saving the pennies.
Advertised
Are you an glycolic advocate? Or do you have another trick up your sleeve?