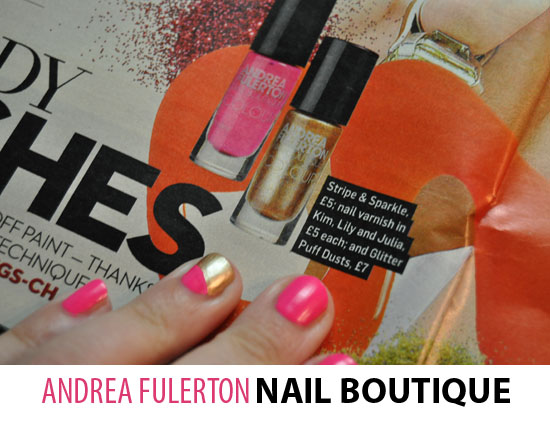 I'm currently writing a nail trend piece for Confetti magazine's Winter issue so I read the beauty feature in yesterday's Sunday Times Style mag with interest. Nail guru Andrea Fulerton is launching a line of what sounds like really innovative and affordable nail products for Superdrug.
Called Andrea Fulerton Nail Boutique, I've no info yet on whether the line will be available in Ireland - I'll be checking that out ASAP but fingers crossed it does, and that it won't be one of the brands Superdrug stocks like Sleek that hasn't, for some reason, made the trip across the Irish Sea.
Products are all, in Sterling at least, really well priced - £5 and £7 kinda thing and include a range of shades named after 'slebs as well as, excitingly, glitter dust you can squizz across wet lacquer plus lots of cool-sounding little bits and bobs like gems and a double-ended polish product you can combine to create a third shade.
Fancy a look at that? It's after the cut.
Advertised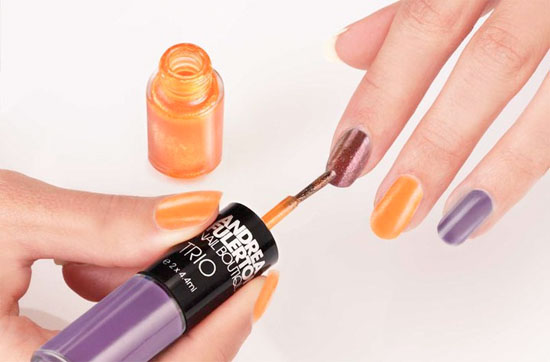 Product pic via Andrea Fulerton's Facebook page
(PS: my nails are Urban Decay Woodstock with the gold shade from YSL Manucure Couture Belle de Nuit duo as the accent)