 Pore is a four-letter word.
And another day, another mission to eradicate the world of the p-word.
Early in the new year, Benefit are set to launch a little sister to their famous Porefessional primer. And we want to give you a sneak peak of this double-jobbing hard worker!
So give us an aul drumroll as we introduce Porefessional Agent Zero Shine Powder, the first ever balm and powder duo. It's a lightweight, translucent and very finely milled powder, that is combined with the same pore-eradicating powers of the original primer. It is designed to minimise shine, while smoothing the look of your pores.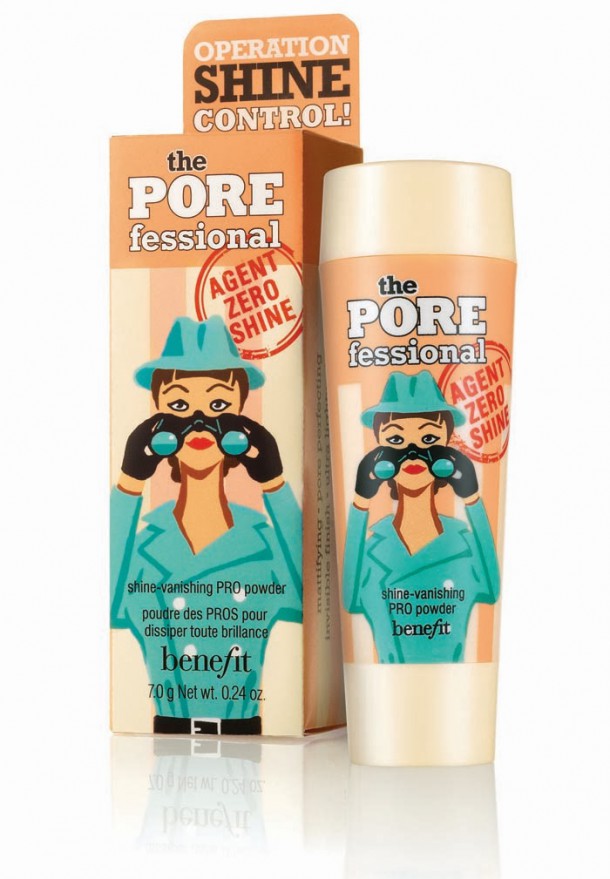 The powder is designed to suit most skin tones and to give a long-lasting matte finish. You can use the powder straight onto your skin or over your foundation. And if you really want to wage war on your pores, you can also use it with the Porefessional primer.
Advertised
But as it's a powder, pay attention to any dry patches and make sure they are well moisturised before application.
The packaging is a clever little device, giving a nifty all-in-one product. Well, would you expect anything else from Benefit? It has a twisting, retractable brush at the bottom of the tube, with a twist-off cap on top that doubles as a powder dish. So twist off the cap, tap some product into the dish and sweep on to your face. Easy peasy.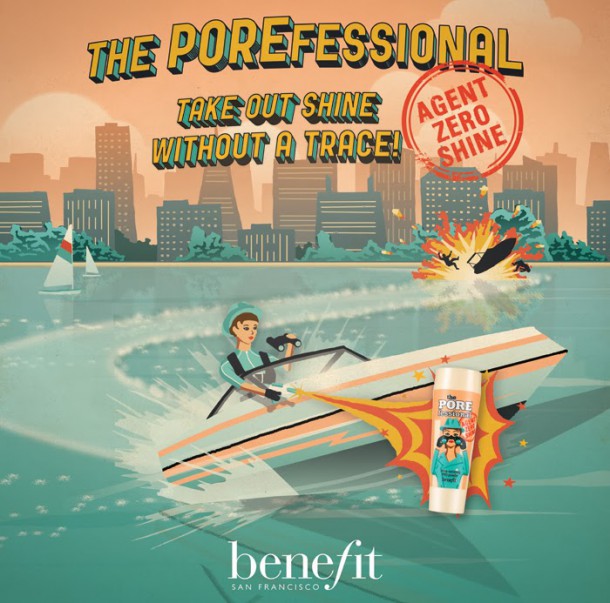 The Porefessional Agent Zero Shine Powder will be released in January 2014, at a not-to-be-sniffed-at price of €33.50. Mind you, if it lives up to the claims, it may replace three products on your shelf; the soothing primer, the anti-shine control and your current pressed or loose powder may all be relegated to the back of the bathroom cabinet.
For those of you with oily skin, this product could be exactly what you are looking for. Because nice and skin are better four letter words.
Advertised
Do you use a pore-minimising primer? Will you be tempted to give this a try?