 It's safe to say that contouring has taken the world by storm over the past few years, but now highlighting and strobing are just as popular.
The two techniques go hand in hand after all, and who can resist a little cheating assistance if it means we're one step closer to supermodel cheekbones?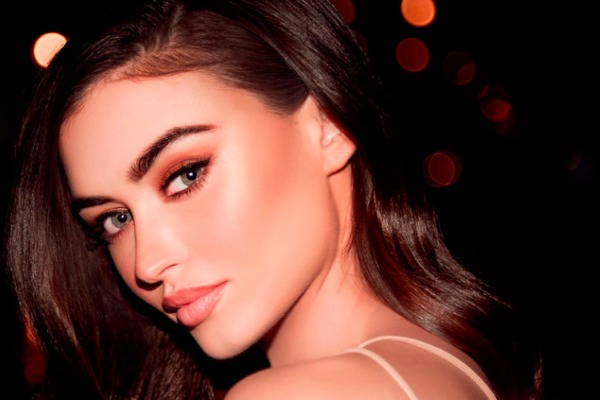 Pic via Aimeeconnolly.com
Sculpting facial features is something that most makeup artists do without even having to think about it; it's as if it's built into our DNA. So, it makes complete sense that Irish makeup artist Aimee Connolly would draw inspiration for her first makeup collection from the art of contouring and highlighting.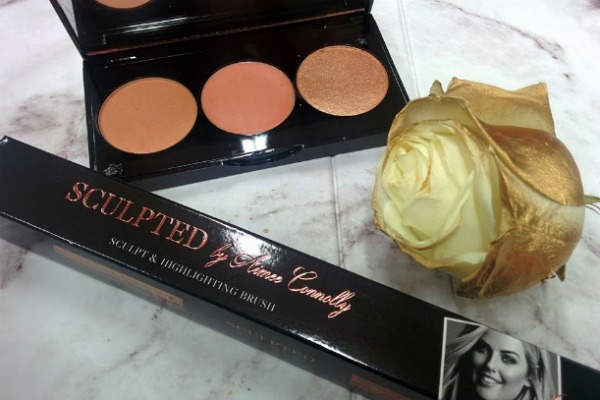 Sculpted is a capsule collection consisting of a face palette (€24.95)  and double ended brush (€12.95) designed to work in tandem with the palette. In the Sculpted palette, you'll find a matte bronzer/contour powder, a cream highlighter and a more shimmering, golden highlighter.
Advertised
My swatches (below) are very strong as I wanted to show off the pigment, so don't be too scared (especially of the bronzer). When the shades are buffed out they look really soft and natural.
The creamy highlighter, in particular, catches the light beautifully for a natural, dewy effect.  The golden highlighting powder is more of a night time finish - but if you're a strobing fan, that'll probably be the one you love the best.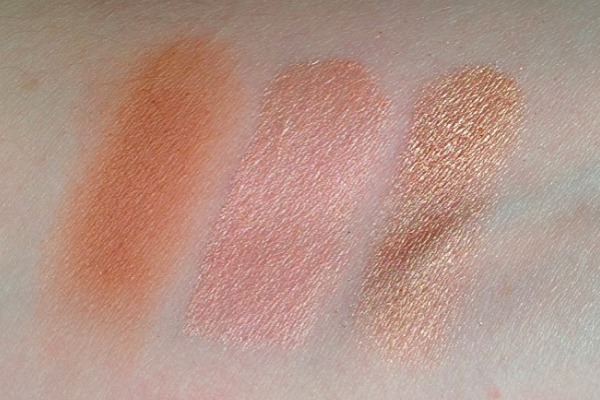 The quality of the powders and cream is good. There's a decent amount of pigment but not enough to end up with a tiger stripe face if you're a contouring novice! If you are, though, there's good news as Aimee has included a step by step, picture tutorial along with the palette to help guide anyone who's not sure what exactly to do with the three shades.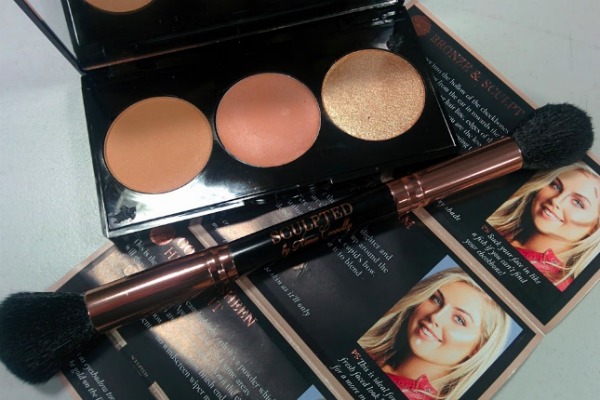 Along with the step by step guide, Aimee's also thrown in a few extra little make-up artist tips too - including how best to use the brush. It's little touches like that, which make all the difference. The double ended design means you have a 2-in-1 brush so there's everything you need to sculpt and highlight. The synthetic fibres work well with either the cream or powder products too.
Advertised
It's great to see so many new products from home-grown talents being launched this year. Sculpted is a lovely little palette with shades that will suit pretty much anyone. The step by step is easy to read and follow whether you're a pro or just starting out.
Sculpted by Aimee is available in selected pharmacies now as well as via aimeeconnolly.com.