 I think we can all agree that we love talking about make up here at Beaut but another thing that we like to discuss are the tools of the trade that make everything look that little bit smoother, blended and polished. A little while ago I wrote about how the humble sponge has been making a come back lately but the other main stay in our beauty arsenal has to be our make-up brushes.
It used to be that if you wanted "good" brushes it meant saving up your pennies for a big name brand but, just as we've seen the divide get smaller between high street and luxury make-up in the past few years, the quality and performance of make-up brushes are improving too, especially on our shores. I'm an advocate for Irish brands anyway but in another way I don't really want to limit these picks to simply "being Irish", they deserve better than that so instead, I'll say that they are brushes I like and use when working.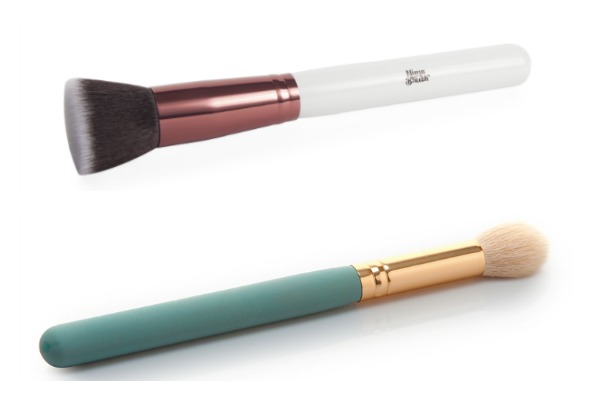 NIMA Brush: I first met Niamh Martin who created Nima Brush when she was working for Nars in Brown Thomas about five years ago. I remember she was warm, friendly and so passionate about make up that it was infectious. It comes as no surprise to me that her brush brand has gone from strength to strength, with each collection better than the last (there's a brand new one launching soon so keep your eyes peeled for that!). My favourite brushes are the Flat Head Kabuki (€18) from the Elite Collection and then the "Wendy" (€16) from the Artistic Collection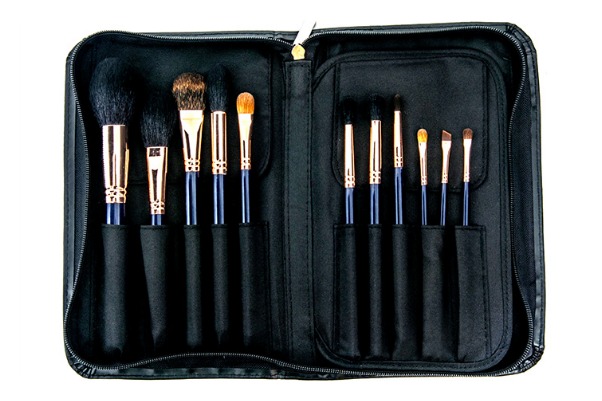 Callanberry Brushes: Launched last year by make-up artists Paula Callan & Derrick Carberry, the Callanberry brushes have already had a mention in Vogue UK, won an Image Beauty award and have been picked up by Selfridges to sit alongside some of the biggest international brands in the world too (swit swoo!). The quality of these is really impressive but my favourite thing is how soft they are, something that's always important in my book at least! Prices start at €18 for the Angled Brush and go up to €48 for the Large Powder but if you wanted to really treat yourself the 12 piece collection with pouch is €300.
Advertised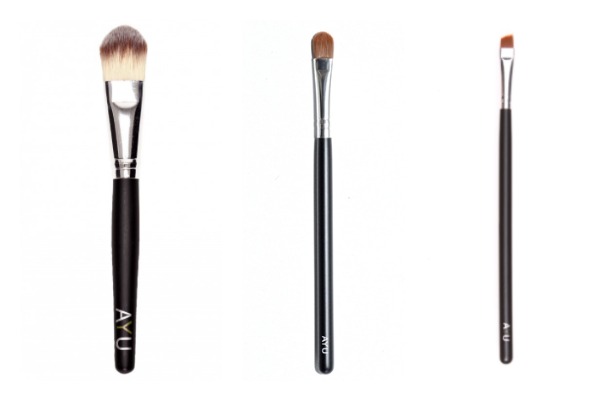 AYU Make-up Brushes: There are lots of things to like about these brushes but the main thing for many will be the price point with brushes starting at just €4.50 (for an angled brush that makes filling in brows easy peasy). Creator Suzie O'Neill set out from the very beginning with the aim to blend affordability and quality, no frills necessary. What they have on their side are simple, well thought out designs that are sturdy, well made and entirely affordable. My favourites from the collection are the angled brush mentioned above, the Pro Concealer Brush (€5.75) and Flat Foundation Brush (€10.50)
Do you have any favourite Irish (or non Irish) brushes you'd like to give a shout out to? Have you tried any of these? Thoughts please!