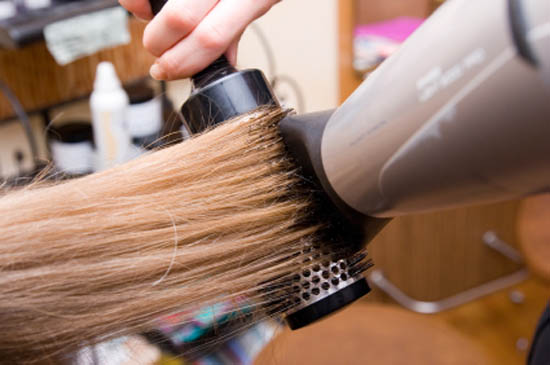 I'm not usually one for new year's resolutions, but when I looked at my hair in the mirror the other day I decided my one resolution would be to put the straightener away. I've had my straightener for ages, but only used it occasionally, preferring to style my hair with the hairdryer and a round brush.
That changed earlier this year, when I was in the throes of post partum hair loss and the amount of hair on the brush after blowdrying was starting to terrify me. Not styling my hair at all wasn't an option - the frizz needs to be beaten into submission somehow - so I started using the straightener after roughly drying with the hairdryer every time I washed my hair.
My hair is in pretty good condition as I don't colour it, but prolonged use of the straightener has resulted in it looking flat, dull and generally meh. So now that the extreme hair loss has calmed down, it's time to go back to my tried and trusted hairdryer and round brush. Years of practice has resulted in a passable blowdry technique that gives me smooth and shiny hair, with the volume and bounce that goes missing when I overdo it with the straightener.
Advertised
I won't be ditching the straightener altogether, but for now it's back to the hairdryer and brush and the promise of shinier, bouncier hair for the new year.