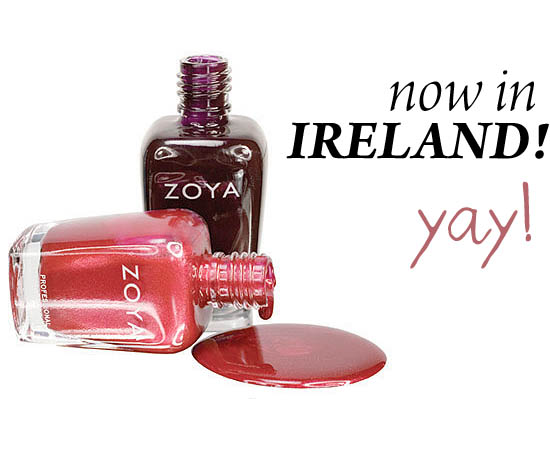 If you're a polish fanatic then US 4-free brand Zoya will be firmly fixed to your radar: it's got amazing shades, incredible finishes and is praised up and down the beauty blogosphere like you wouldn't believe.
Problem: we couldn't get it here.
Solution: now we can!
Advertised
An Irish distributor has now taken the 300+ shade line into the country and is selling it through their website, www.supernailireland.com, where bottles cost €11 each - you'll pay extra for postage. They'll also be selling out to salons and shops nationwide; here are their current stockists below.
Bodywise Clinic, 16 Wicklow Street, Dublin 2
Pure Health and Beauty, 9a Main St, Ongar, Dublin 15
Natures Hand, Crescent Shopping Centre, Limerick
Haven Beauty Salon and Day Spa, Show Ground Shopping Centre, Clonmel, Co Tipperary
Eats of Eden, Thomas St.,Limerick
NOTE: we won't be updating this list so it's current as of now, February 2012; contact Super Nail Ireland via their own website above to ask about others if you hit this page via Google or our site search post-publication. Cheers!