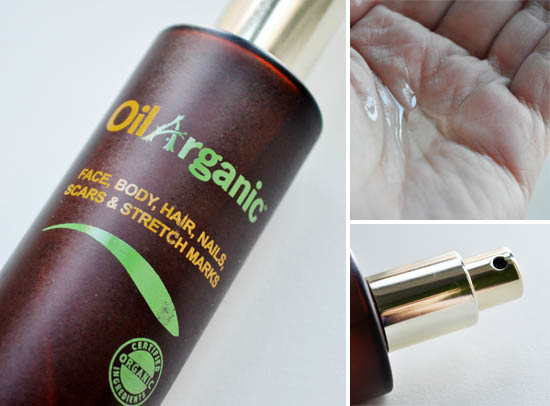 Here's the latest argan-based love in my life: it's OilArganic, it's a whopper of a bottle, and it comes to us from the makers of Tan Organic, the Dragon's Den success story. This is the next phase in the brand's development and is marketed as a multi-purpose oil that you can use on body, face, nails and hair, that will also help improve scars and stretch marks.
So that usually means two things to me: expensive and that it won't possibly perform. Well - first things first, it's €24.99 for 100ml, so it's extremely competitively priced. Secondly, while I didn't try it on my gruaig, it's definitely great on skin, facial or otherwise. In fact, there are loads of things to like about this and only a couple of small things I didn't - both of which are purely cosmetic. The name's a little clunky and I'd prefer a non-brown bottle which would also help it to stand out from the brand's tans, but hey - the product's good and that's the most important thing.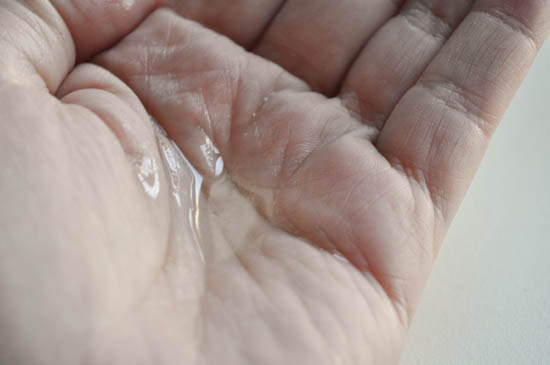 What I do really like is the smell - it's delicious, citrussy and fresh. I like the pump. Oh sing hosannas, it's mess-free. This has a proper spray nozzle that works well and dispenses a small amount each time so you're not wasting it; particularly good for facial usage, which is what I have been calling it into play for. It's not straight argan either: there's an oil blend here that's really nice and includes hemp seed, avocado, rose, olive, evening primrose and orange peel oils.  Rest assured that argan is high up the ingredients listing though - it comes in third.
Advertised
So, in use now for a month, my skin likes this a lot.  I seem to benefit from an oil blend (and in fact newer batches of this will apparently contain borage too) like Liz Earle's Superskin or Darphin's Eight Flower Nectar. This isn't quite as unctuous as either of those but it's certainly a good buy for a lot of product at a very affordable price. Definitely one to look at if you're an oil fan and you like a bit of value for money - you can really splash this about and not be terribly worried about running out quickly.
The last thing to say about this that while it has an organic claim on the bottle, the whole product is not certified yet by any of the certification bodies, which may confuse some. The product does contain several certified organic ingredients, and they're indicated with asterisks on the back of the pack.
OilArganic is available from salons and pharmacies including Unicare nationwide and online at www.tanorganic.ie