 I think we all gathered from my recent rant about the Lidl Hair Oil Treatment, that I have been blessed with a mane of hair. It's not an easy beast to manage and most days it gets a wash, a touch of oil and then I let it dry naturally. However when I have some extra time at the weekends, or when there's a special occasion, I like to go the extra mile and style it. And up until now I've used the trusty GHD to straighten, and the Babyliss Volume Waves to curl it.
But when the new Instyler arrived on my desk, I thought, could this be the holy grail of styling tools? Can one device really do it all? The PR bumpf says that:
The combination of precision bristles coupled with a rotating heated polishing cylinder gives hair a sleek touch, bounce and even catwalk curls……and the special patented design means this styler uses less heat than other products but with better results, so not only will your hair look beautiful, it will be more protected than with other tools.
Sounds great, says I, but does it actually work? I'd seen everyone and their hairy mother raving about it on Twitter but I am no fool when it comes to hype. I believe the hair, not the hype.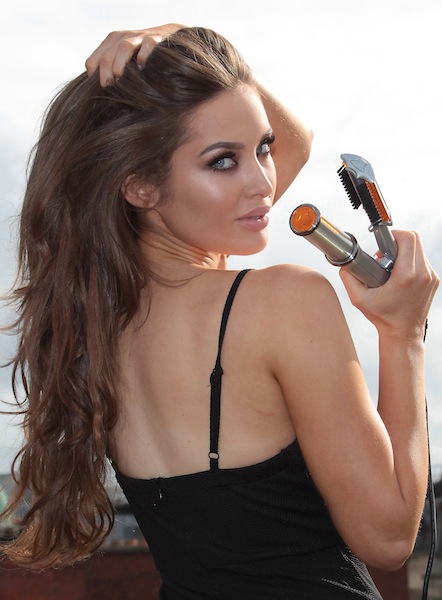 So with my lab coat on and sequinned goggles firmly in place, the first test I gave it was to straighten. It comes with a handy short DVD to get you started, and it also has its own You Tube channel where you can see it in action. If people with the patience to watch such things truly exist, they might actually enjoy it.
Anyway I was very impressed with the fact that the handy carry bag it comes with also doubles as a heat resistant protective surface, to place it down on while styling. Score one to my dressing table.
Advertised
I honestly found it easy to use and I would rate it as superior to the GHD. Why? Because it absolutely gave my hair more height and volume rather than flattening it as the GHD can do. So the end result was more like a salon blow dry than a homemade effort. The caveat here is just to ensure that, as per the instructions, you style only very small sections of the hair at a time for optimal results. My poker-straight locks and I would give it five stars for straightening.
A few days later it was time to try out the curls. Now, I should preface this by saying that I'm a dab hand at curling my hair. If there was an Olympics that involved waves, swishes and ringlets, I'm confident that I'd be on the Irish team. See, I've a strong wave in it anyway and by using my Babyliss wand I can replicate a salon curly blow-dry with ease. It makes up for the fact that my hair alone takes up my Ryanair cabin luggage allowance.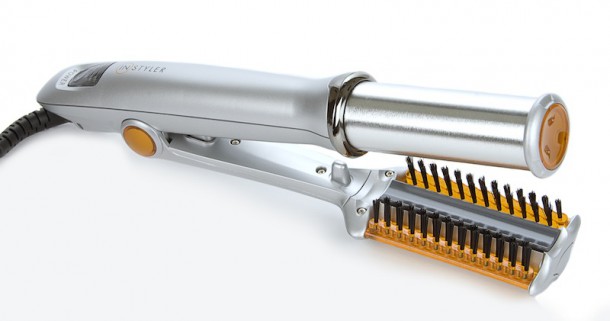 And so I must tell you that the Instyler didn't perform as well in this area. The main difficulty was that this styler has both a barrel and a paddle (as you can see from the pic). So when you are winding your hair around the barrel you also have to avoid the paddle which can be quite fiddly to do in a mirror. In its favour, it did get easier as I went along and so it may well just be the case that I need some practice.
The resulting curl was very good, but it did take slightly longer than usual as I needed to use smaller sections of my hair than normal. So I think for the curling element I'd give it three stars.
After putting to the test I asked myself the , you know, hard-hitting questions -  will I throw out my GHD? Yes. And will I throw out my Babyliss?  No, not just yet. And finally, would I buy this for a sister/friend? Yes, I would  - for someone looking for two functions-in-one, this might be just the thing.
Advertised
The Instyler is available online here and will set you back €120.
Have you tried the Instyler? Are you tempted or do you prefer to stay with the tried and tested Award winners, thank you very much? To the comments!