 I hate being hot. And when I get hot, my face turns the colour of a lobster. I have no idea what causes this excessive colour explosion on my pores. What's more, as my face overheats, it expels moisture which leads to overall epic make up fail. Sliding foundation, shiny brow and nose and most of all, and the bit I hate the most, patchy skin.
Applying and making our make up last in humidity and heat alike is a chore. Yes, there are long lasting foundations which mostly do what they say on the tin, but I do find these a little drying sometimes. So, step in the primer.
I have always been skeptical about the capabilities of primers; I never really found one that did what I needed it to do. This summer, I have been on a mission to find the primers which essentially fulfill their job description: keep your make up in place, smooth skin tone and create a velvety finish. If you want it to work even harder, it should also blur and matify. My top priority is a base for make up to help it last.
Smashbox Photofinish Primer Water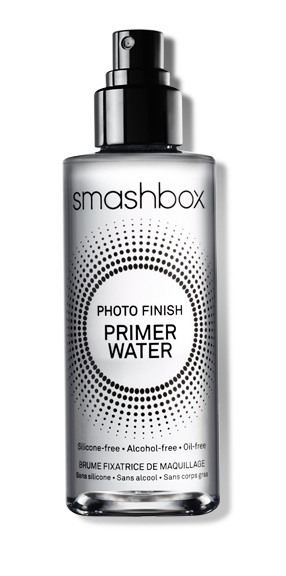 This one is a recent discovery for me. Unlike the other primers I have tried, this one is a "water". It can be applied before make up, after cleansing. It feels nice to apply, like a spritz of hydration that dries almost instantly (I liked that bit). Then you can spray it again after your make up to set it. I also tried giving a blast of it throughout the day to refresh my face.
The fact that is a water excites me, it's light and not greasy. The only thing is the bottle is about 150 mls so if you wanna bring this in your carry on luggage you'll need to pop it in a travel size bottle.
Smashbox is available from Arnotts Dublin (€24), and they have a stand at The Loop at Dublin Airport too.
Charlotte Tilbury Wonder Glow
Advertised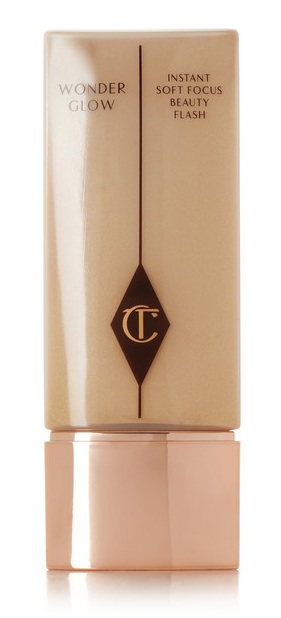 This is certainly glowy! With a little bit of sparkle included for good measure, the Wonder Glow claims to reflect light and blur imperfections and fine lines. I liked the glow from this, and even though it technically isn't marketed as a primer, I think it does the trick quite well. Its best quality is that it blends very easily and you don't need to use too much product when applying it.
Now to the important bit, my make up did stay in place and it didn't pour off my pores when I was working in the scorching sunshine of last week, but I was a bit too luminous for my liking; I needed to apply more loose powder so that I didn't glow in the dark. Just bear this in mind if you're thinking of splurging on this one!
This is €43.48 from Net-a-Porter (plus postage) and it's exclusive to Brown Thomas Dublin.
Urban Decay Eye Shadow Primer Potion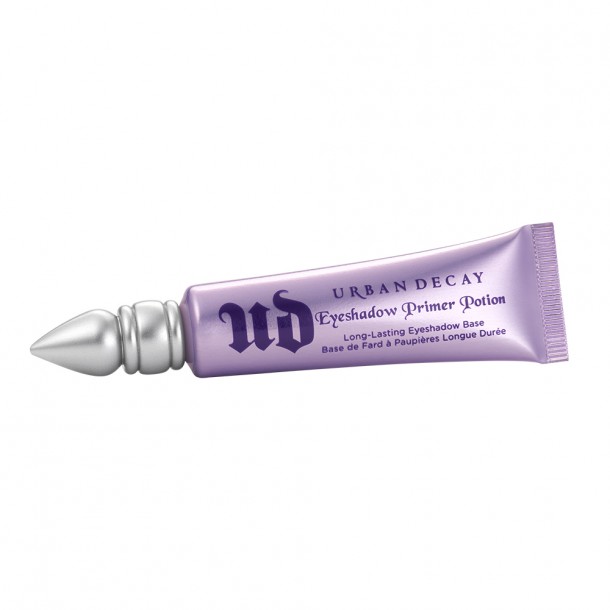 I never really gave much thought to priming my eyes, but humidity has taught me a lesson. Eye shadow likes to crease, eye liner likes to transfer and on occasion so does a very wet mascara. This hero of a product from Urban Decay is the solution. A tiny blob is all you need and I gently pressed it to my eyelid rather than massaging it in like I would have with the skincare primers. It dries very quickly and when I applied my eye make up, it didn't budge whatsoever. This is one I have repeat-bought and I hope they don't ever change the formula!
Urban Decay is available at House of Fraser and Debenhams and it's RRP is €11.
Advertised
Primers are quite personal products; you generally buy them to fulfill a certain task. Then, the seasons change and you need them to fulfill another task! How to you keep your makeup in check during the summer months?