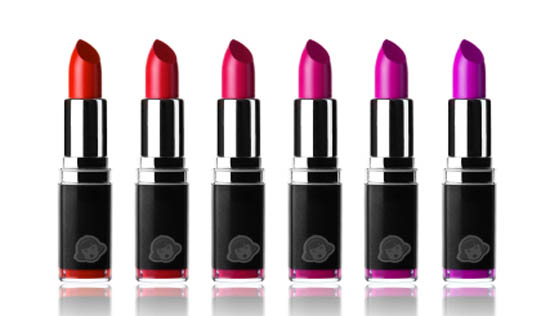 If you're a dedicated beauty browser you can't have helped but notice a slew of new, small brands popping up all over the shop with wide product ranges, often focusing on minerals.  How this often happens is a bit of a well-kept beauty secret and one I've been aware of for a few years.
I've been asked about this several times recently so here's the gen: the reason you may be seeing lots of different brands offering identical products is because it's possible to buy entire beauty ranges from third party suppliers under something called private or white labeling. We've taken a very brief look at it before when we discussed the practice in comments on a Lime Crime post, but here's how it happens.
In essence, you bulk- or wholesale-purchase cosmetics from a company like Grafton Cosmetics, Pinnacle Cosmetics or Your Name, they slap your logo on the packaging and bobs yer uncle. Your own beauty brand, just like that!
Advantages are obvious: someone else gets to do all the development and testing work which costs a fortune. You, as a private label customer, get to take advantage of their expertise and massive range at a hugely reduced cost than it would normally take to create a whole new beauty brand. The disadvantage is that as more and more companies cop on to this and go for it, you find a beautyscape cluttered with exactly the same stuff, but at wildly varying prices and with no point of difference except for the logo printed or stuck on the top of the containers.
Before we get to how we feel about this in comments, lets take a rational, holistic look at the practice. Private or white-labeling is absolutely nothing new and it certainly isn't limited to the beauty industry - food, fashion (it's incredibly common here), and technology all offer the ability to buy non-branded goods which you can take on with your own logo and then sell as your personal line of product. It happens all the time across many industries and sectors.
Advertised
Is it different with cosmetics though?
NOTE: Please don't name any brands in comments which you can't 100% confirm engage in this practice. Thanks!