 L'Occitane launched their Solidarity Soap this month, and it's so much more than just a soap.
L'Occitane launch their Solidarity Soap this month. It looks like one of their normal soaps, but there's a bit more to it than that. Even the design on the packaging has a story. And with the profits of every sale being used to support Unicef's International Vitamin A Supplementation Programmes, this is a little soap you should know about.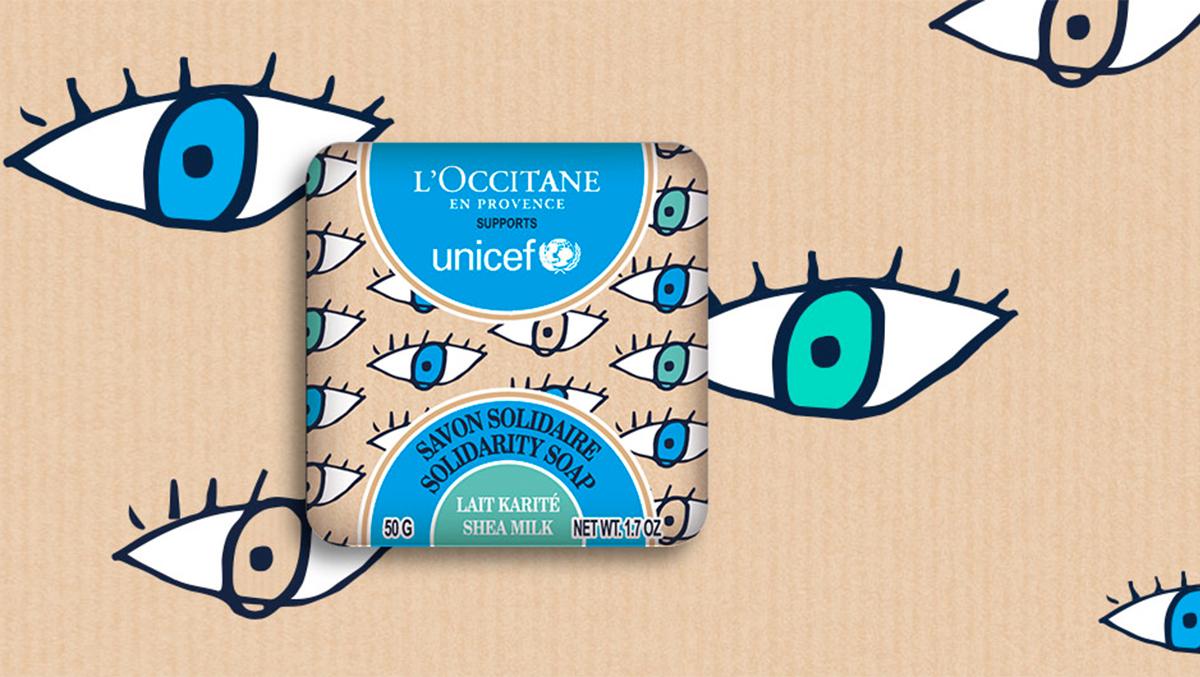 The Solidarity Soap is, in essence, a traditional L'Occitane style soap complete with soft fragrance and hydrating ingredients such as shea butter. The packaging is made from natural craft paper. The design as I mentioned earlier is quite special though. It was created by an artist named Célestin, who is just 9 years old. His hope is that it will act as a symbol for the fight against visual impairment in his fellow children.
Advertised
Each soap is €5, and the profits from the sale (minus production costs, transport and taxes) goes directly to support Unicef. Their Vitamin A Supplementation Programmes help the millions of young children suffering with curable blindness due to lack of Vitamin A.
Amazingly, just one soap will provide a whole year's worth of Vitamin A for three children. So, if you're in the market for a new soap, or looking for a small token gift for a friend this could be a lovely idea.
L'Occitane Solidarity Soap will be available in stores as well as online from January - December this year.