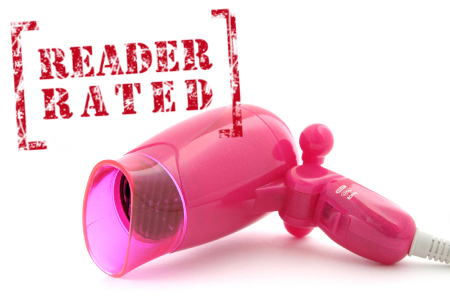 We had an impassioned plea from reader Fionnuala last week on the subject of hairdryers: "I was just wondering if you'd be able to do a post on hairdryers", she said, adding, "my one is on its last legs at the moment and, to be honest, I don't really know what to look for."
And is where you come in - this week we want to know what one hairdryer you rate or hate.  Send us your 100 word reviews to [email protected] and let us know
Your name and where you're from
The model and brand
What it's particularly good at
Your hair type
Plus anything else particularly wonderfully amazing you've noted about it
Advertised
As per usual, we'll publish the best on Friday. Get scribblin'!