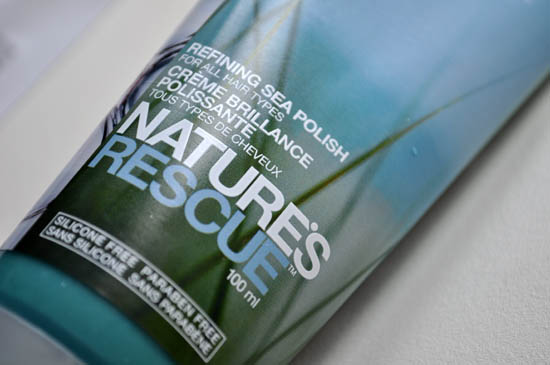 Conditioner, masque or treatment?  Nope. Redken Nature's Rescue Refining Sea Polish, €23, is a hair exfoliator.
Uhuh, you read that right. A hair exfoliator.
Part of a collection Nature's Rescue products which landed on the Beaut.ie testing desk that're paraben-, sulphate- and silicone-free, plant and marine extracts help remove impurities and product build up while helping nourish hair. The natural and nice ethos continues with packaging, which is recyclable and the shampoo bottle of which is created from up to 100% post-consumer recycled plastic - good to see.
The range sounds right up my street (I tend to go for sulphate free shampoo) and because I like the silicone-packed Moroccanoil as a finisher and I'm a big dry shampoo abuser too, I reckon my frizz-prone tresses could do with a good de-gunking every now and then. Generally I give that to them in the form of an occasional Head and Shoulders-ing, but needless to say the whole Refining Sea Polish/hair exfoliator doohickey sent me into a BEAUTY NERD FRENZY.
I had to try it.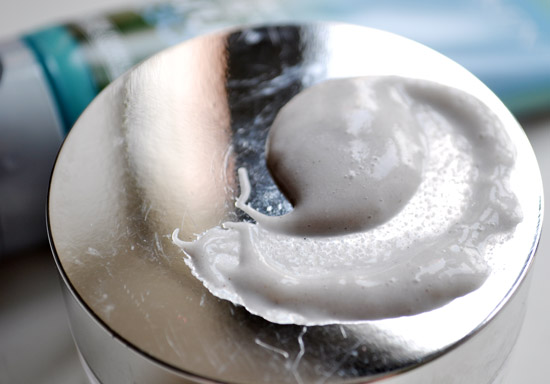 Advertised
Pumice is the main ingredient here, along with aloe vera and soy protein. Safe for use on coloured hair, this promises to (bizarrely) reduce frizz and leave locks silky and smooth. But that just sounds completely counter-intuitive. How could pumicing strands of hair not result in a whole hape of tangles and completely stressed and mussed-up-the-wrong-way hair cuticles?
I had a really, really horrible feeling that using this was going to result in my fine hair turning into something Sideshow Bob would baulk at.
I bravely decided to give it a go. Conjouring up images of Princess Diana entering the mine fields, I gingerly headed to the bathroom. For use post-shampoo, irritatingly the packaging (like Kerastase and their baffling walnut-sized amounts) doesn't tell you how much to use so it's a bit of a guessing game. I dolloped out a splodge and worked it from scalp down to tips, then added a squidge more.  I may have used too much - but who can say. The tube certainly didn't.  Massaging in for a minute or so, this feels gritty and yes, like pumice, and it smells pretty nice.
You rinse with warm water and dry hair as normal - I generally leave mine to air dry, terrified all the while it'd end up looking like Phil Spector's. I left off my usual Moroccanoil step so I could see how the Refining Sea Polish worked. So, did it work?  Yeah, to an extent it did. I haven't ended up with that sort of fine, flippy, slippy hair that ladies in shampoo ads have, but it does look and feel smoother and better behaved than it normally does. To add some more background to this hair-mare, I had most of my hated frizz lopped off about a month ago so my hair's in better nick than it has been for a long while in any case.
My ends are always a hassle for me and I always need to treat them to make them behave; my hair, on day two post-washing and exfoliating, feels very nice. It feels quite body-full, there's nice movement in it and it doesn't feel all poxy and fine and frizzy and pissy the way it normally does. That's when I start to swear at it and throw it up in a bun or pony.  Ends in particular are very well behaved, so I'd say this has done some sort of a number on the gruaig alright. What it definitely is not is frizzy, unmanageable or tangled, so thank the sweet lawd for that.
The thing though, is that this is expensive at €23. And it's not really something you'd be using after every wash either, is it? I can't imagine lashing this on more than once a month as a detox-type treatment for my Batiste-ed tresses.  Possibly if you're a worse serum, spray and wax abuser than me you could use it more often - and I think it'd probably be a nice post-holiday product if you'd been in chlorinated pools a lot.
Advertised
What do you lot think? Interested in exfoliators for your hair or is it all just a step too far?