 When it comes to lipstick there are so many choices you can make between shade, tone, texture or finish – throw in whether to follow trends or not and that's another lot of choices. Life sure can be tough!
Ok, enough with the sarcasm. I've got some reviewing to do! To save some time, I've narrowed the field down to just matte lipsticks today, namely two, from Inglot.
The brand recently launched their Autumn/Winter 2015 collection (more on the rest of the products next week!) in which they included five new additions to the current matte lipstick series and I've managed to get my paws on two of the shades; 428 and 429, a pinky beige and cherry red respectively.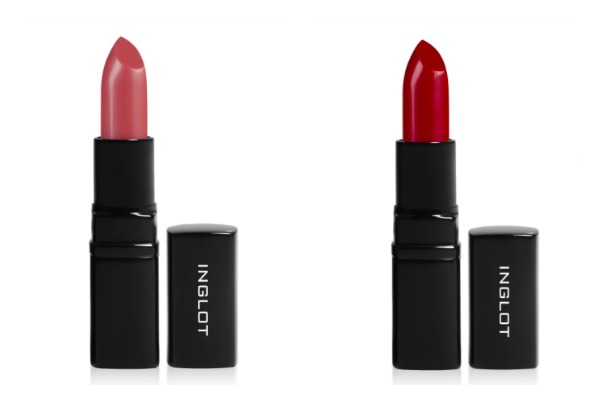 Before I get on to what I think about these, here's the official statement: "Inglot Matte Lipsticks are the perfect opaque, super matte lipstick for any occasion. They contain Vitamin E, macadamia oil, and avocado oil which moisturise and nourish the lips".
So we know what's in them and that they're supposed to be nourishing because of it. But are they?
Well in my opinion, yes – I'm very fussy about what lipsticks I wear personally and find most matte shades frustrating because they get so dry, or start cracking but not these ones. It actually feels like you've got nothing on, which is probably the highest praise I can give. There was also little to no transfer on any glasses/mugs etc, which is a promise so often made, but usually doesn't ring true!
Advertised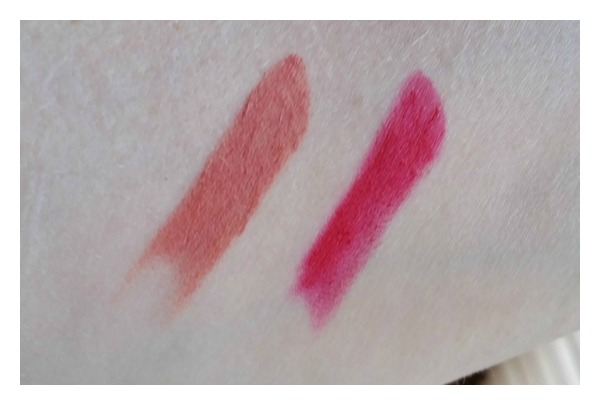 In terms of pigment, you're guaranteed a decent amount with Inglot products, because it's kind of their thang after all. These two are the type of colours I would wear anyway which makes doing a review a lot easier because they fit into my normal routine nice and easily, and unlike if I was testing out a white or black lipstick I can roam the streets freely without any weird looks (well, no more than normal).
As I mentioned earlier though, there are five new additions making a total of 18 in the Matte collection to choose from though if these shades don't grab you.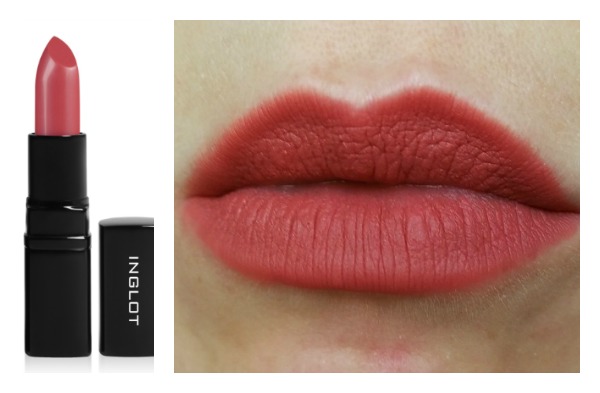 Application is next, as you can imagine, matte lipsticks aren't quite as smooth to apply as a more traditional formulas but they do stay in place better so it boils down to preference really. I tried applying these with a lip brush and found that it took a bit more effort to actually get the product to load onto my brush than normal but it applied perfectly well after. For the best result I'd recommend application from the bullet, maybe it's the natural warmth of lips that makes it smoother but it was certainly easier to build up colour.
Over all I think these are a great buy if you like your lipsticks matte but not dry as the Sahara. There are plenty of shades to choose from and the price point isn't too horrifying (little Halloween ref there!) with these coming in at €14 available in store (Galway/Cork/Limerick/Dublin) or online via www.inglot.ie
Advertised
Are you tempted to pick up one of these little babies? What's on your lips right now?!