 The new organic hair salon in Dalkey, OI Organic Italian Hairdressing, is a completely new hair experience. We tried it and were more than pleasantly surprised.
It's surprising as we are quickly becoming so conscious of what we are eating and putting into our body. The thing is, we haven't quite caught up with that trend when it comes to beauty products and what we are putting on our body. Believe it or not, one of the most toxic things we can actively do to ourselves is to dye our hair, especially with permanent colour. I am all for natural beauty, so when I was invited to try the new Organic Italian hairdressers in Dalkey Village, I had to say yes.
I wasn't sure what I had in mind but the whole experience completely by-passed my expectations. The ethos of the salon is something that sits really nicely with me. All products including the colour come from plants, flowers, spices, fruits and herbs.
This is not just an organic salon, it is a salon with products made from raw materials and mixed with warm water or herbal tea.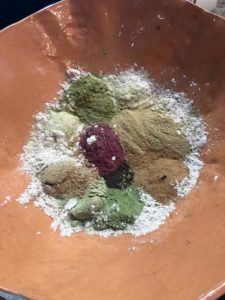 The colour and hair masks are so pure you could eat them, so it's perfect for anyone with allergies, skin sensitivity, pregnancy, or people with illnesses who have been told to reduce their toxic load.
Each treatment is completely customised to your individual needs, and my particular treatment was so unique and fascinating.
First, my head and hair were checked out through a magnified machine where Ivana the owner and hair specialist could check what condition my scalp and hair were in and what I would need to improve it. Ivana explained, "Your scalp is often forgotten but is fundamental for great hair like a tree has roots. If they aren't in good shape the leaves and flowers will shrivel and die."
All colour is weighed and measured to document the exact potion used each and every time you go in. Unlike regular hair dyes, the is no ammonia and peroxide. The natural colour doesn't damage the hair structure, it grabs to the cuticles and adds volume, strength and nutrition.
Advertised
Scalp Treatment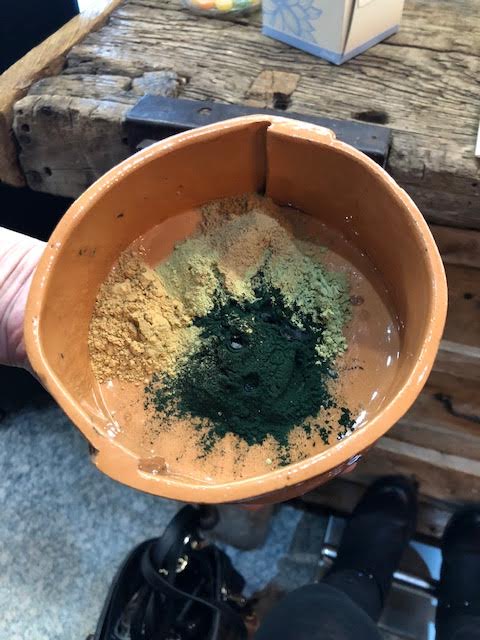 Ingredients like turmeric and spirulina were used to clean and nourish the scalp. This was mixed with warm water and applied with a brush almost like a hair colour. But, it was then massaged into the scalp so the whole experience was so relaxing and enjoyable.
Custom Mixing Colour
This table is full of plants, flowers, spices, fruits and herbs. All are custom chosen per client to suit their individual needs. These were mixed with warm water but depending on the desired outcome and effect, herbal tea can be used to mix also.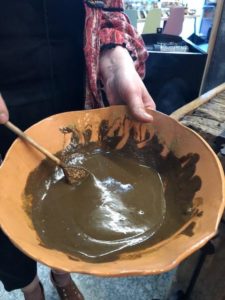 The effects of the natural colour are just as good as its counterpart. It actually lasts even longer than regular dye without the toxins. There is a good colour variety, too.  Although if you are peroxide lover, they don't highlight or lighten the hair with it. It would be more for brightening up the dark hair or covering greys. For natural greys and fair-haired folk, you can lighten and brighten to a certain extent.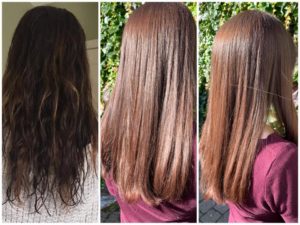 Advertised
The fab husband and wife team Ivana and Francesco started this original concept in Italy ten years ago and have brought it to us in Ireland. It almost feels like a spa environment and is most definitely a completely different hair experience than you are used to.
OI Organic Italian Hairdressing is based in Dalkey, Co. Dublin.