 Nail, nails, nails, it's all about the nails. But what can nail aficionados do when they've run out with shades to play with or beads to stick on? Texture THAT'S what!
The idea behind Sally Hansen's new nail polish collections is that you can create the illusion of luxurious fabric on your, eh, nails. We had the idea to paint our nails, dab them with cotton wool and then paint over the residue with the same colour to give the illusion of fur but it turns out fuzzy nails are not really that attractive.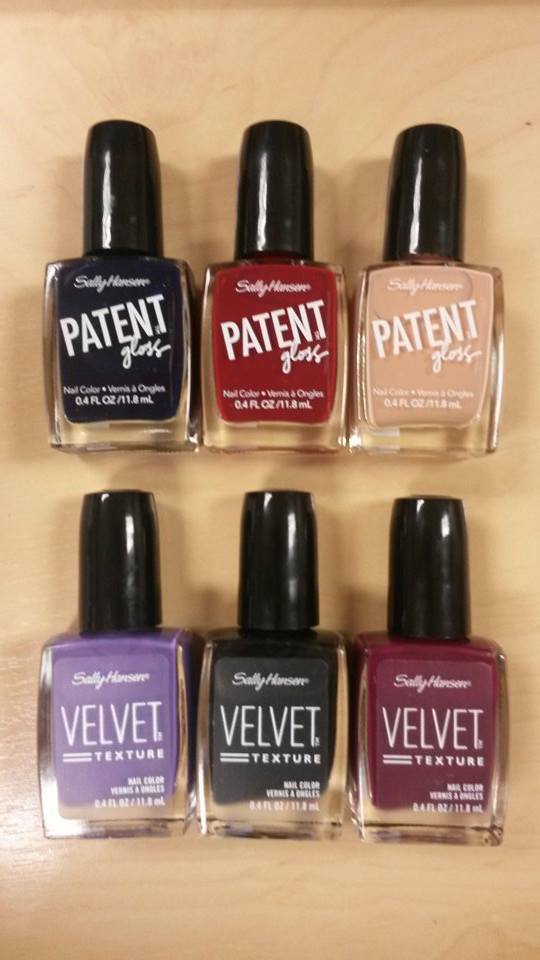 Yes, textured nails are not a new idea. Actually, they were big in 2013. So maybe Sally H is a bit behind the times. Doesn't matter, sparkle comes back every December so maybe the fabric look can be more than just a passing trend?
The Patent collection is supposed to take on the leather look. Let's see how it compares to my patent leather brogue:
Advertised
Shiny! But then again, all varnishes would be with a shiny top coat. It is a gorgeous colour and the varnish just glides on but the leather part? Just a gimmick.
I was interested to find out what velvet would look like but when I tried the purple shade I thought I had done something wrong. You can't do anything wrong though, you paint it on as usual, the appearance just changes. It's meant to give a velvet illusion but too me it just looks like I didn't leave them dry for long enough and got finger prints all over my nails. You know when that happens? So annoying, but velvety apparently.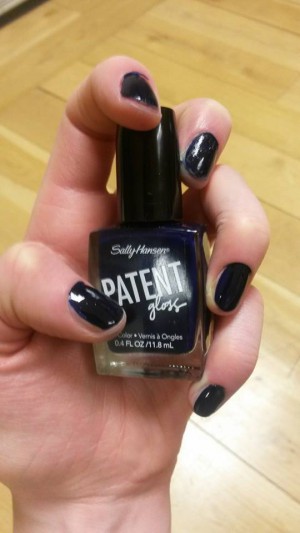 Sally Hansen nail polishes are very high quality so the colours are rich and the varnish is easy to apply. I applied the Patent Gloss polish yesterday afternoon and today it still looks lovely, strong, fresh and shiny with no chips. They feel really smooth too. Sally, there's no need to bring out silly ranges like this, you don't need to fool us!
What do you think of the 'think-outside-the-box-people!' nail varnish trends? Do you like experimenting with beads, textures and trends or are you happy enough sticking to old favourites? To the comments!