 Hairspray is one of those stock items we all have in our beauty arsenal, it's a classic after all, isn't it? Dating back to the '40s and '50s, it's been used throughout history by millions to keep their bee-hives, curls and waves in place.
These days there are so many varieties available it'd make your head spin: long wear, shine enhancement, natural finish, satin finish, the list goes on. Today, I'm focusing in on the extreme hold, heavy-duty bad boys that promise to lock in your look from day to night whether you're watching the pennies or out to invest.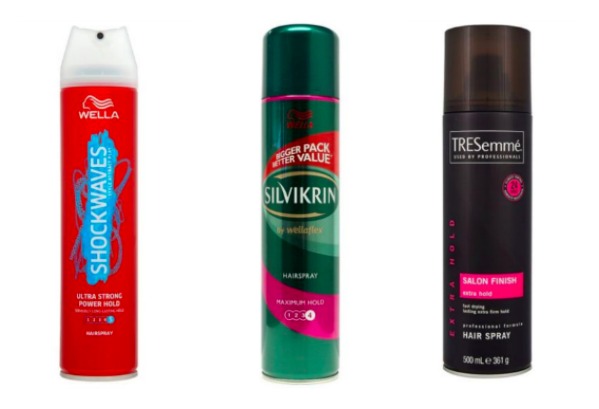 Save
Silvikrin Maximum Hold Spray (€4.99) and Wella Shockwaves (€3.79) have been around for years and work really well on shorter styles or if you want to slick back fly aways for a sharp, sleek ponytail. They can be a tad sticky if sprayed too liberally (or too close to hair) but over all, they keep it all in check without any fan fare.
Much less sticky, but slightly more expensive at €6.99 is Tresemmé Extra Hold. What I like about this is that you can do some last minute styling while it's drying in, ensuring your look is perfect for the rest of the day.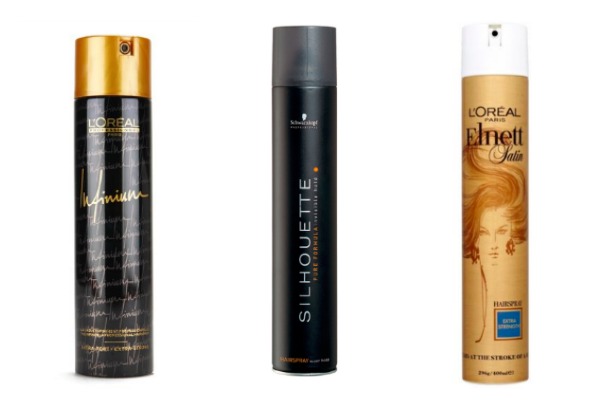 Spend
Advertised
L'Oreal Infinium Extra Hold (€7.95) is a new find of mine and one that I've found to be a cut above some of the other hair sprays in the same price bracket. There's a nice, but not over powering smell, and it can be sprayed on and brushed out without any snagging - plus it leaves your hair looking shiny too.
Anyone who's ever had their hair done for a wedding will instantly recognise the second pick here. Schwarzkopf Silhouette Super Hold (€7.72) is a staple in most hair stylists' kits, although they usually have the huge can that looks like one of those comically big pepper grinders they use in Italian restaurants. This one really and truly has super hold - seriously, your hair, ain't going nowhere.
An honorary mention goes to our old friend Elnett Satin Extra Strength (€8.99/400ml), which I included in my recent round up of cult classic products (you can read about that here).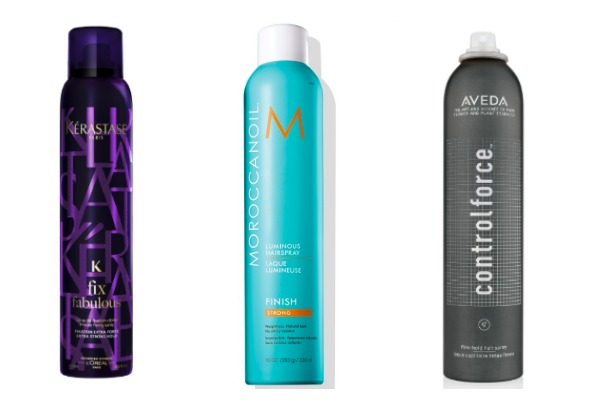 Splurge
When it comes to more expensive hair sprays, they have to offer a bit more than just extreme hold in order to justify the bigger price tag, don't they? Kerastase Fix Fabulous (€23 from millies.ie) is one of my favourite multi-taskers as it can be used on any style from sleek Hollywood waves to a messy, textured bun. With it, you can sculpt hair, meaning you can mould, smooth and tweak as you wish before it sets.
Moroccan Oil's Luminous Hair Spray (€24) is particularly good for anyone whose locks are a bit damaged as it's infused with argan oil so leaves your style extra shiny as well as free from fly-aways.
Advertised
Finally, Aveda Control Force (€27) performs well on anything from chignons to soft, bridal styles and offers up the added bonus of anti-oxidants and UV protection. The icing on the cake? The inclusion of essentials oils which leave hair with a divine scent of lavender and bergamot.
Would you spend, save or splurge on hair spray?