 It's a journey that will probably never end.  And my hair is guaranteed to take one of its vagaries and eventually decide it doesn't like one of these products - but for now they're saving my life.
Yes.  Literally Saving My Life.  And anyone who suffers from the dreaded frizz knows how important this is.
My hair is really dry and tends to pouff up to about four times its size when the drizzle comes down - it's long and needs lots of silicone to tame it.  Now I know a lot of you don't like silicone but as soon as I scan the ingredients on the back of a hair product tub and don't find something that ends in *cone pretty high up the list, I know it won't suit me.
A quick tip: anything that claims to be based on Argan Oil (including MorrocanOil etc) is usually loaded with silicone.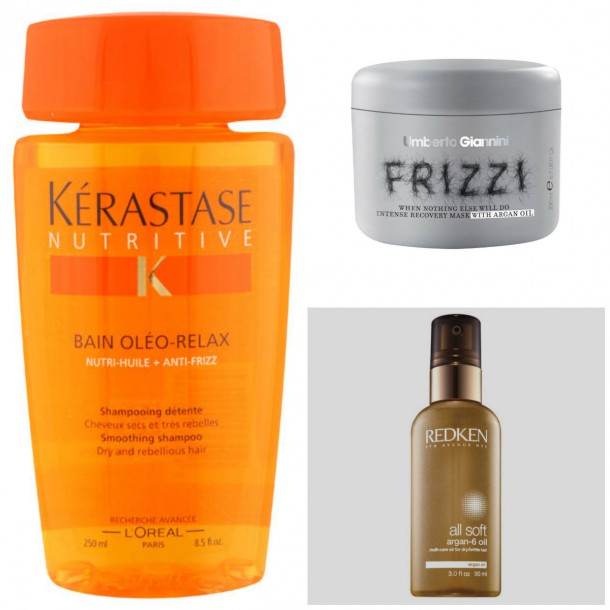 Kerastase Bain Oleo-Relax Smoothing Shampoo
For dry and rebellious hair, I've been using this for donkeys years.  And though I'm constantly trying out new shampoos I always return to this guy.  It contains silicones (of course) smells gorgeous and really works to smooth out hair and calm tangles.  It doesn't lather up like cheaper shampoos and won't dry your hair out.  For anyone who thinks it's not the shampoo that matters and it's the conditioner you need to focus on I say: just try this.  Just the once.  Go on.
Advertised
Umberto Giannini When Nothing Else Will Do Intense Recovery Mask (€7.99)
I wish Umberto would stop giving his products the longest names in the universe but I'll get over it, because I love this conditioner so much. (Read what I thought of other products in the Frizzi range here.).  I always use  intensive conditioner instead of regular conditioner anyway, but this one is amazing.  So thick you could stand a spoon up in it (and probably use it to set the foundations of a house) it's the business for really dry hair.
Just don't use it on the roots or you'll look greasy - but for frazzled long hair you'll see the difference in the lengths.  If you don't need this level of hydration then there is a regular conditioner in the range.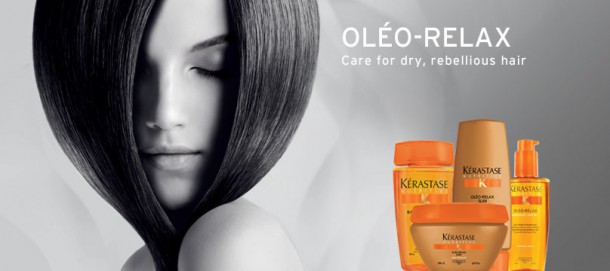 Redken All Soft Argan 6 Oil
Yes, yes Redken may waffle on about the wizardry of Argan Oil in this product, but the simple fact is that they've created a really high quality hair serum using the magic of - wait for it - silicone.  It's extremely lightweight and makes hair about one million times easier to blowdry and tame.  Some serums can make your hair feel sticky if they're too heavy or are just useless if they're too wathery - but this one is amazeballs.  It's just right.
So this IS actually the secret to taming frizz for me.  For now anyway.
Advertised
What are you using on your hair at the moment?  What's working for your hairtype?